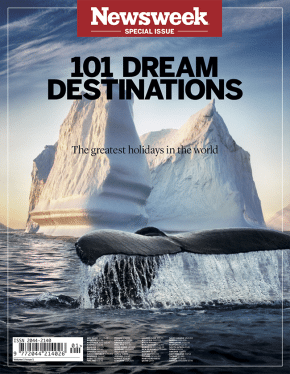 Newsweek Media Group is ramping up its recently launched events business, announcing this month its launch of Newsweek Travel, a travel tours business and travel vertical.
James Karklins, CMO for the company tells Folio: the Newsweek team looked carefully at its audience insights data when thinking about expanding into the travel space.
"In the last several months we have had a tremendous uptick in new users to our website," says Karklins. "Newsweek indexes strongly against our competitors in online travel spend, in fact we are twice as strong as our competitors' website average for total online travel spending in last six months between $5K- $7.5K. We also index well on heavy foreign travel."
In connecting the events business with its editorial feed, Karklins explains that the content and programs on the tours will be curated by the Newsweek editorial operations.
"A journalist will accompany each dedicated trip and the trips are planned around news events," he says. "We see this as just another way for us to increase our interactions between our writers and audience."
To execute this initiative, Newsweek is partnering with specialty travel provider Academic Arrangements Abroad to coordinate the programs, and is also in the process of looking for partners to monetize the program.
"Newsweek is currently in discussions with several airline partners and looking at ways of further engaging our advertisers in the travel platform and channel on our website," Karklins says.
In addition to forging new partnerships, Karklins also notes that the company is looking to develop native ad content for its travel vertical moving forward into 2018 and beyond.
The travel tours will be complemented by a new travel vertical on Newsweek.com, which is slated to feature content for the organization's growing global audience, an optimal environment for sponsored partner content.
The travel tours business includes 15 excursions and events, spanning 13 countries and four continents in 2018, including Russia, Egypt, Mexico, Cuba, China, Ireland, Poland and more.
The tours will include airfare, accommodations, meals, excursions, and visits to a range of sites and landmarks, per company statement.
"Newsweek Travel is a unique opportunity to experience the world through Newsweek's award-winning journalistic lens," said Dev Pragad, chief executive officer of Newsweek Media Group in a company statement. "Now our reporters, editors, and photographers will be sharing their knowledge and connections with travelers interested in experiencing some of the world's most vibrant and significant travel destinations in ways that take them beyond the sights."