Newsweek.com Accepts Economist Ad

Not-so-strange bedfellows.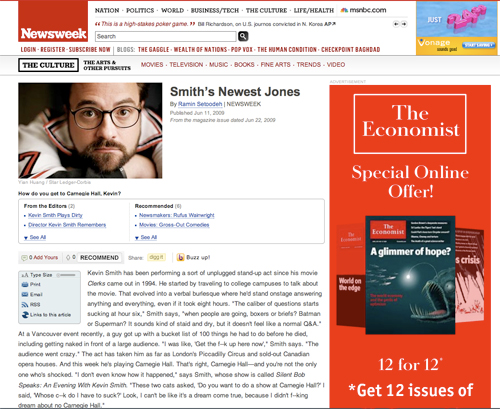 An interior page on Newsweek.com today
When FOLIO: first published the story that Newsweek was mulling a dramatic drop in circulation along with an equally dramatic overhaul, we noted that the magazine was loosely modeling its relaunch after the Economist—which occupies a "thought-leader" position editor Jon Meacham (and Time editor Richard Stengel, for that matter) not-so-secretly covets. Now that both the magazine and Web site have relaunched, it appears Newsweek isn't so shy about wearing its inspiration on its sleeve.
Meet the Author
---