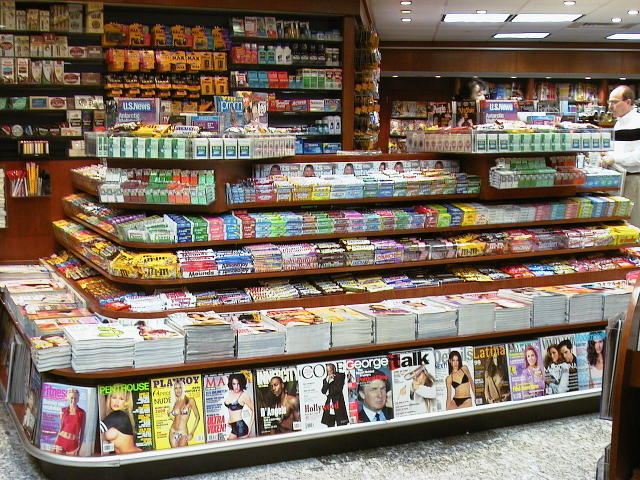 North American newsstand magazine sales declined 10.1 percent in the third quarter of 2015 from the same period last year, according to analysis from MagNet, although an average cover price increase of $0.04 (to $5.38) meant that the revenue downturn remained in single digits, falling 9.8 percent to $628.9 million.
Across the industry, sell-through efficiency in the third quarter was 27.4 percent, an improvement on the 26.5 percent recorded in the first half of 2015, but still below the 31 percent sell-through rate recorded over the same period last year.
Lost distribution from Source Interlink's May 2014 exit from the newsstand business had stabilized by the third quarter of last year, reports MagNet, meaning the data once again provides an unskewed year-over-year glimpse of industry sales trends.
Time Inc. remains the largest newsstand publisher, with 18 percent of market share, followed by Bauer Publishing Group (10.9 percent) and American Media Inc. (9.9 percent). Hearst and Trusted Media Brands saw the largest declines in newsstand revenue among publishers, at 20.3 and 20.6 percent, respectively.
Penny Press/Dell and Kappa Publishing Group, specialists in the Game/Puzzle/Crossword category, bucked the trend by substantially increasing draw. Both saw significant increases in revenue. Of the top five publishers, only Bauer increased draw over the same period last year, which likely led to its comparatively low revenue decline (2.7 percent).
Among distributors, CMG continues to be the biggest player, with 38.9 percent market share in the third quarter of 2015, followed by Time Inc. Retail (24.7 percent) and Curtis Circulation Co. (23.2 percent). Combined, the three make up 86.8 percent of distributor market share. All three experienced declines of between 8 and 16 percent in both revenue and units sold.
Game/Puzzle/Crossword was by far the biggest winner by category, skyrocketing 54.5 percent in draw and 11.5 percent in revenue over the same period last year and vaulting all the way to 4.9 percent market share. Nearly every other category saw double-digit drops in revenue, including Celebrity and Women's, which, combined, still make up 38.1 percent of newsstand market share.
The Teen/Children category took the biggest hit in both units sold and revenue—29.2 and 26.4 percent, respectively—lending further credence to the theory that young people strongly prefer to access content digitally. Bauer, the top publisher of newsstand magazines in North America in terms of copies produced and sold, announced the withdrawal of the print editions of teen-focused M and Twist magazines last week.