Newspaper Publisher Acquires Worcester Magazine

Deal provides advertisers 'penetration' into central Massachusetts city.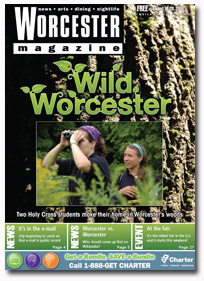 Alternative news weekly Worcester magazine has been acquired by newspaper publisher Holden Landmark Corp. The agreement is set to close before the end of the month.
Terms of the deal were not disclosed.
"From a market standpoint, connecting with a publication with 30-plus-year track record is a beautiful fit geographically for us," Holden Landmark publisher Gareth Chater told FOLIO:. The company publishes five weekly newspapers in the greater Worcester, Massachusetts area—including its flagship Holden Landmark—as well as State Parent magazine.
A newsprint tabloid distributed free at 500 locations around the city, Worcester magazine has a circulation of 34,000. "We couldn't offer our advertisers penetration into the city [Worcester], and now we can," Charter said. "We like the alternative city space. Given the decline of the metro dailies and the emergence of the Web, we think it has great potential."
"It's actually an appropriate title for a traditional newspaper to buy, because it reaches an audience that the traditional papers are losing, namely younger readers, as well as giving them some traction with advertisers they may not otherwise get," said Kim Mac Leod, president of Regional Media Advisors, an M&A advisory company for the regional market.
Looking forward, Charter said the possibility of converting Worcester to a glossy is "undetermined," indicating that "many ideas are on the table." One idea is to launch an annual glossy edition, he says.
Meet the Author
---