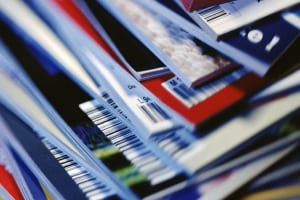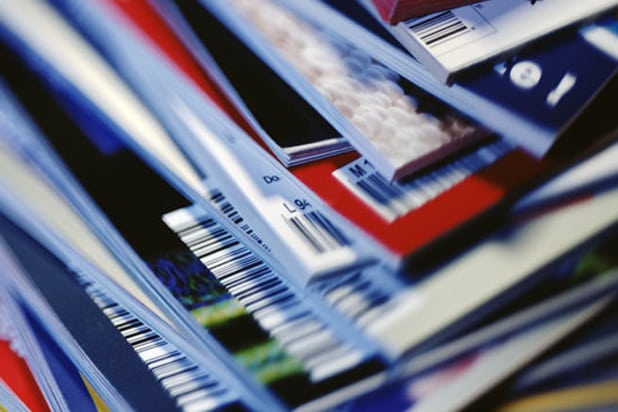 Adolescents abandoning print…
It's not especially groundbreaking to report that teens are largely abandoning books and magazines in favor of smartphones. What is notable about the American Psychological Association's new report on adolescent media use in the U.S.—one of the most comprehensive studies of its kind to date—is the accelerating rate at which its findings indicate screen time is displacing legacy media consumption.
The full results, which can be clicked through here, appear to remain more or less uniform across gender, race, and socioeconomic status. Twelfth graders, the study found, spend twice as much time online as they did in 2006, with 82 percent reporting that they check social media sites "almost every day"—up from 52 percent a decade ago.
And while it's only logical that more time spent online means less time spent with traditional media, the displacement seems to be having an acute affect on print. As recently as 2006, the report indicates, some 42 percent of 8th and 10th graders reported reading magazines at least once a week. A decade later, that number has fallen to just 11 percent.
Willingly or unwillingly, mass-market magazine publishers took notice of this shift in adolescent media consumption long ago, and it's important to note that several of the largest individual audiences on Facebook, Twitter, Instagram and Snapchat do, in fact, belong to magazine brands. But as concerns over the effects of screen time on developing minds continue to escalate, perhaps there is an underlying opportunity for a post-millennial print resurgence after all.
---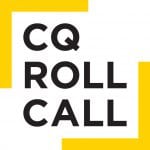 A $180 million-dollar deal inside the Beltway…
The Economist Group has officially completed the sale of CQ Roll Call, its Capitol Hill-focused subsidiary, to D.C.-based SaaS firm FiscalNote. The deal was originally reported a month ago, including the stipulation that The Economist will walk away with an 18-percent stake in FiscalNote and a board seat at the company for its CEO, Chris Stibbs.
Here's what's new: the deal values CQ Roll Call—formed in 2009 out of the merger of Congressional Quarterly and Roll Call—at a cool $180 million. For those keeping track, CQ Roll Call pulled in about $56.8 million in revenues last year, down in both revenues and profits compared to the year prior.
"The Trump presidency may have provided rich material for journalistic pens, but it has produced much less legislation for Congress to debate and for others to try to influence," explained Economist Group chairman Rupert Pennant-Rea in the company's annual report.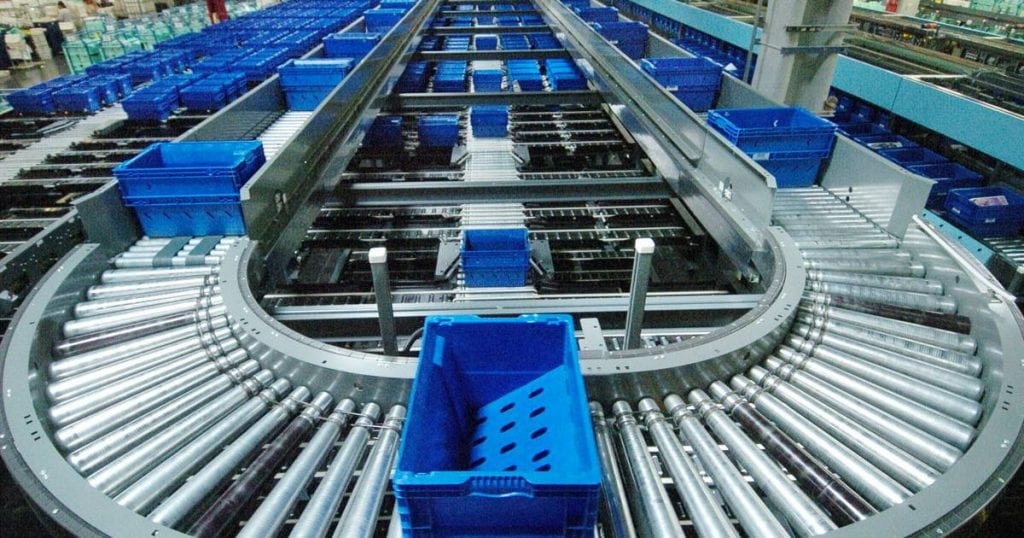 Oh, FSS…
The flats sequencing system—a mail-sorting system developed by Northrop Grumman and first deployed by the U.S. Postal Service in 2008—was intended to revolutionize the way the USPS processes millions of magazines and catalogues every day. Ten years and 100 installations later, the impact of the $1.3 billion investment is ambiguous at best.
That's the upshot, at least, of a new report released by the USPS Office of Inspector General—an independent agency appointed to oversee the postal service and help prevent waste and abuse.
"What felt different about this report was the negative feel of it," Rita Cohen, who handles legislative and regulatory policy for the MPA (the association of magazine media), tells Folio:. "We found it pretty significant in that [the OIG] really questioned the fundamental impact of the FSS system, which was a concern we had raised when [the USPS] first decided to do this."
While the OIG regularly makes recommendations to the postal service based on its assessments, "Here, they said they don't even understand the operational and financial impact of this system; they don't know that the whole system is less expensive than what they were doing before, which included manual processing."
We'll have more on this, including a response from the postal service, in Thursday's newsletter…
---
SHAPE, AMI, and Karen McDougal…
A three-year profit sharing agreement initiated by Meredith Corp.'s 2015 acquisition of Shape magazine, from American Media Inc., has come to an end, with Meredith issuing AMI a final $19 million on top of the original $60 million up-front payment.
AMI says the $19 million will go towards paying off the company's existing debts, which are said to be considerable following its recent purchases of Us Weekly from Wenner Media and several celebrity and teen titles from Bauer Publishing.
Speaking of AMI, The New York Times' Tuesday afternoon report that President Donald Trump's lawyer, Michael Cohen, has agreed to cooperate with federal investigators regarding payments he made to women on behalf of then-candidate Trump included the detail that campaign finance violations are among the charges to which Cohen is expected to plead guilty.
One of those women, former Playboy model Karen McDougal, reached a settlement with AMI in April after accusing the company of, among other things, coordinating with Cohen to pay her $150,000 in what amounted to hush money in exchange for her story about the alleged affair. (Last month, recordings surfaced that appeared to depict Trump and Cohen discussing the payment, as well as "our friend David"—which many took as an apparent reference to AMI chairman and CEO David Pecker.)
---
From the job board…
The non-profit Aircraft Owners and Pilots Association needs a full-time, Frederick, Md.-based senior director of publications, responsible for both editorial and production of its print and digital media platforms—including the flagship AOPA Pilot and Flight Training magazines. Seven-to-10 years of publishing industry experience required.
See this and other current job openings at careers.foliomag.com.