News Corp. Gets (More) Religion

Fox Entertainment Group Acquires Beliefnet.com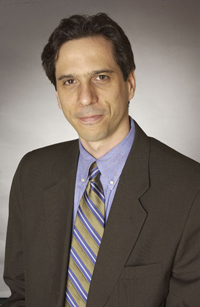 News broke Monday via FishbowlNY that the spiritual community and content site Beliefnet.com was on the verge of being acquired by News Corp. The deal was indeed officially announced today, and after some head-scratching by industry observers over where the site would fit into the News Corp. organization, Beliefnet co-founder and editor-in-chief Steve Waldman [pictured right] pointed out that News Corp. owns a number of faith-based publishing outlets and would slot the site into Fox Digital Media, itself part of Fox Entertainment Group and headed up by Dan Fawcett.
In a tidy letter and video message to Beliefnet readers, Waldman lists the various faith-based assets under the News Corp. umbrella. "What you may not know is that they also produce an enormous amount of high quality spirituality content: Zondervan, a Christian book publisher; HarperOne (formerly Harper San Francisco), a leading multifaith spirituality publisher; Harper Collins; Fox Faith, a creator of faith-based films; and the National Geographic Channel, which airs many terrific shows on religious history."
Waldman also mentions that he's been getting acquisition overtures from interested buyers "for years," but held off for a "major media partner." Key to accepting an offer from News Corp., says Waldman, was the company's prowess in video, social networking and media in general. In fact, Waldman tells Folio:, Beliefnet and News Corp. had been in casual discussions for the last year and a half, with the process coming to a head after a number of other media companies became interested in the commercial viability of content such as Beliefnet's. "These were not niche religion companies. These were major multiplatform media companies," says Waldman, who added that 2006 revenues were $12.6 million.
Fox Entertainment Group gets a site that provides it with an online platform to "distribute content from its extensive media library and for News Corp. To expand its faith-based businesses, including HarperCollins' Zondervan and HarperOne brands, and 20th Century Fox Home Entertainment's faith-based programming initiative," according to the release.
Beliefnet attracts about 3 million unique visitors each month and, as it says, is independent of any spiritual organization or movement.
Meet the Author
---