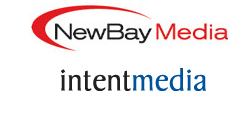 NewBay Media, publisher of brands in the video, audio and music markets, has acquired London-based Intent Media. The deal adds 19 titles, more than 20 events and related assets to NewBay's product lineup.
It also sets up a bidirectional product expansion opportunity: NewBay titles can expand internationally and Intent Media brands can be developed in the U.S.
Terms of the deal were not released.
Interestingly, the deal brings several sister titles back together under one organization. NewBay was formed out of the sale of UBM's CMP Entertainment division to the Wicks Group in 2006 for $47 million. Intent bought a similar group of titles from UBM in 2011 for almost $4 million. Now, Pro Sound News, Pro Sound News Europe, Systems Contractor News, Installation, TV Technology and TVB Europe are back in the same portfolio.
NewBay president and CEO Steve Palm says Intent was not on the block, but was a company he had been looking at as a possible acquisition target. After Intent bought the UBM titles last year, a potential deal only made more sense. "I was impressed with Intent from afar for a few years," he says. "I thought they were doing a good job in select markets that we also serve. After they acquired [the UBM titles] it was more of an opportunity for us to combine."
The plan is to have Intent operate in parallel to NewBay's U.S. business and Stuart Dinsey, Intent's founder and managing director, will continue in his role while also spearheading NewBay's European expansion plans.
Palm says there will be opportunities going forward to launch NewBay and Intent franchise brands in Europe and the U.S., respectively. "We think that some of our franchise brands would be great fits in the European market and we now have the infrastructure to do that."
NewBay last made an acquisition early this year, buying the music group from Future US for about $3 million in cash.
The company, still backed by the Wicks Group, has made about six acquisitions since it launched. Those acquisitions, combined with organic growth, have expanded NewBay in terms of revenues to three times its original size, says Palm.
The Jordan, Edmiston Group represented Intent in the deal.