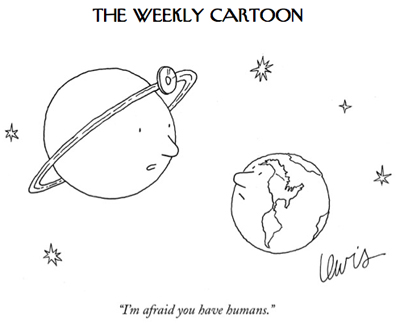 The New Yorker today added another category to its main nav bar—Science & Tech. The vertical is the latest in a series of new content features added to the site in the last year, including the Humor Channel and the Political Scene hub.
With all the new content—including audio, video, photography, cartoons and at least a dozen new articles each day—the site's traffic hit 9.6 million unique visitors in January 2013, up 111 percent from the prior year. Pageviews jumped 74 percent to 33 million in the same month.
Here, FOLIO: checks in with Nick Thompson (pictured below), editor of NewYorker.com, to get the details on the new science vertical and why it was launched.
FOLIO: Why is NewYorker.com launching a specific science and technology vertical?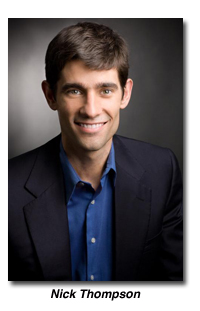 Nick Thompson: Science and technology coverage is something that The New Yorker has traditionally been very good at. If you look at something like Josh Rothman's piece, "Nine Decades of Science in The New Yorker," you can get a sense of the breadth and depth of our long-time science coverage. But, it's something that didn't have a real home on the website. We've had a bucket for our news stories, a bucket for our culture stories and a blog for our books essays. There wasn't a natural place for science and tech stories to fit.
I have a tech background and I had been blogging on it, and some of them were running on the news desk while others ran with the culture desk. It is something we're good at and we can give a unique, New Yorker take on, and it's something the website hasn't done. We proposed it, got corporate support for it, went out and hired our science and tech editor Matt Buchanan and launched it.

FOLIO: There are a ton of other tech blogs and science sites out there. How will The New Yorker compete with them?
Thompson: The same way that The New Yorker has traditionally competed with other publications on other topics. We'll try to cover it in a more literary way, to the extent you can, and we'll try to cover it in a deeper way. We'll try to bring the kind of writer that has been on staff or written for The New Yorker to these subject areas. We're going to try and take The New Yorker's DNA and use it in covering science and technology. We want readers to sort of feel the way they do after they read the magazine after reading a blog. We're not going after another blog; we're trying to do it the way The New Yorker does things.

FOLIO: Did you find that the site was getting more traffic to science and tech columns?
Thompson: We had seen for a while that people liked our science and technology coverage. There has also been a large surge in traffic to the site in general due to our increased ambitions and the number of things we've added. We did notice that our science coverage tends to do quite well.

FOLIO: What are your plans going forward? Will you be tying any of this coverage back to the print magazine?
Thompson: We'll certainly be taking stories that run in the print magazine and we'll be putting them online. We'll also be taking topics that might have been in a long print story and we'll add follow up blog posts on it, or special extra additions. What makes a piece perfect for print is different from what makes a piece perfect for the Web. I don't think things will run the other way, turning a blog post into a magazine post, but we'll certainly see a lot of overlap in that the people who write for the magazine will be blogging a lot.
The editors that work on the print and Web sides will be talking about people and ideas to cover, so there will be certain kinds of overlap. We're going to keep trying to live up to the standards and ideals that the magazine has had for so long, and do that while engaging with the rest of the Internet on the conversations of the moment.
Stay updated on the latest FOLIO: news, follow us on Facebook & Twitter!