New York, New Yorker and Nat Geo Lead in Print Ellie Noms

Out of 300 magazines that submitted 1,758 entries, 51 will be honored.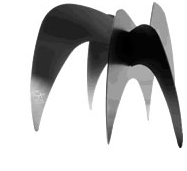 MPA announced Wednesday the finalists for its 45th annual National Magazine Awards, or Ellies, as they're commonly called. The New Yorker, New York and National Geographic lead in nominations.
National Geographic and New York also lead in the Digital Ellies, which were announced last week.
A total of 1,758 entries were received from 300 magazines competing for the 51 award slots, said the MPA.
While the association said there are 8 titles that have never made the finalist list, award stalwarts New York, New Yorker and National Geographic lead in the number of nominations with 10, 10 and 7, respectively.
Twenty magazines received multiple nominations. Close behind the leaders are Esquire, GQ and Wired with 6 each, and The New York Times Magazine and Vanity Fair with 5 each.
New York, National Geographic and New Yorker are all up for general excellence awards—as are Architect, Garden & Gun, Military History, and Food Network Magazine, which are among the first-timers.
New York is also up for magazine of the year. Also nominated are The Atlantic, Fast Company, Glamour and Men's Health.
The awards event will be held April 22 in New York at the Alice Tully Hall. For a full list of nominees, click here.
Meet the Author
---