New York, New York Times Magazine and The New Yorker Dominate ASME Best Cover Award Finalists

Winners again to be chosen by Amazon.com customers.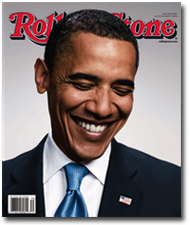 The American Society of Magazine Editors today unveiled the finalists for the 2010 Best Cover Contest. The finalists carrying the most number of nominations include New York (six), the New York Times Magazine (five) and The New Yorker (five).
This year's categories include: News & Business, Most Controversial; Sports & Fitness; Lifestyle; Science, Technology & Nature; House & Home; Fashion & Beauty; Funniest; Entertainment & Celebrity; Most Delicious; Sexiest; and Best Vampire (a nod to the numerous covers featuring characters from the increasingly popular vampire-themed movies and TV programs).
Magazine covers were eligible if they appeared on issues dated from June 1, 2009, to May 31, 2010. Among other magazines with multiple nominations are GQ, Harper's Bazaar, Rolling Stone, Sports Illustrated and Vanity Fair.
Following suit from last year, ASME has turned over voting to customers at Amazon.com. The covers will be posted on the site for 30 days starting September 1 and its customers will vote for their favorite in each category, then for Cover of the Year from among the 12 category winners. The awards will be announced on October 3 at the MPA's American Magazine Conference in Chicago.
Last year, Rolling Stone's July 10-24 issue featuring a smiling Barack Obama was named Best Cover of the year (pictured).
Click here for the full list of finalists. Amazon.com customers will be able to vote here.
Meet the Author
---