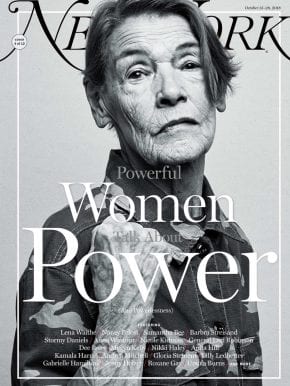 New York Media is the next publisher to move towards a reader-supported revenue model.
The owner of New York magazine and a network of verticals: Vulture, the Cut, Intelligencer, the Strategist, and Grub Street, announced on Monday that it will implement a subscription paywall on its digital content starting later this month—working to fulfill CEO Pam Wasserstein's goal of diversifying revenue streams and bolstering the company's digital offerings since taking the reigns in 2016.
"We want to allow for discovery and exploration of our sites, while putting a value on the journalism we produce," said Wasserstein in a statement. "We're aiming to separate casual browsers from superfans, and forge a deeper relationship with those fans who are passionate about what we do."
New York Media has recently worked towards expanding its digital offerings through launching the new stand-alone Intelligencer site in September, and launching the upcoming regional listings product, the City, which, according to a New York Times report, will be the only site exempt from the new paywall.
With the company's portfolio of brands producing upwards of 150 stories per day, it sees approximately 45 million readers per month across its platforms and values access to this content at $5 per month, or $70 per year with a print subscription. However, those who are already print subscribers will receive access to the digital content at no added cost.
The new paywall will operate with a dynamic meter that prompts readers to subscribe based on a combination of factors, rather than hitting a paywall once a set number of articles is reached. These factors include type of stories being read, bounce rate and depth of visit, which verticals are being visiting in a session, and breadth of sites being used by each reader, who will then be alerted as they reach their unique limit of free articles.
Additionally, nymag.com will launch a new homepage at the same time the subscription product is put into effect, and will be aimed at better displaying and navigating through content from across the company's verticals.
Over the summer, the Wasserstein family was rumored to be considering the sale of New York Media's namesake title, New York mag, as well as its other digital properties, and had stated that they were exploring further opportunities of investment in the brands, however no further announcements about perspective buyers have come out since then.