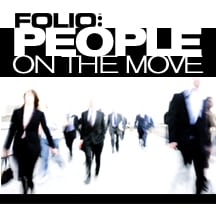 Avi Zimak is joining New York Media as chief revenue officer and publisher. He'll be responsible for growing revenue and continuing to innovate with the company's advertising offerings, "in particular in branded content, video, mobile, and programmatic," according to a release.
Zimak joins the company from Outbrain, where he served most recently as VP, general manager of the Americas. He also held key management and sales positions at Hearst and Condé Nast earlier in his career.
"Avi is uniquely qualified to step into this role — a strategic and entrepreneurial thinker who understands premium brands as well as he does digital and ad tech, whose breadth and depth of experience across many categories aligns with our diverse portfolio," says Pam Wasserstein, CEO of New York Media, in the release.
New York Media publisher Larry Burstein announced last November that he was stepping down after 13 years in the role.
At Outbrain, Zimak was responsible for sales and account management teams across North and South America in his two and half years with the company. Prior to that, he was the ad director of Hearst's "App Lab," directing all aspects of app-related advertising and marketing for Hearst's domestic magazine brands.
---
Here are the rest of this week's people on the move:
Will Pearson and Mangesh Hattikudur, co-founders of Mental Floss, are leaving after 16 years as heads of the company. In a memo to staff, John Lagana, chairman of Mental Floss' parent company Dennis Publishing, said Pearson and Hattikudur are stepping down to "pursue other opportunities and spend more time with their families." Their decision to leave will not affect Mental Floss' editorial and business operations, according to the memo, which was obtained by Politico.
Marnie Perez and Beth Jacobson have been named VPs of communications for Time Inc.'s People and Entertainment Weekly, respectively. Both have been instrumental in growing the brands' audiences and building out new extensions, such as the People/Entertainment Weekly Network. Perez has been with People for 17 years as director of communications. And Jacobson, who joined EW in 2011, has been the brand's senior director of communications.
Richard David Story, editor-in-chief of Time Inc.'s Departures, is leaving the luxury glossy, according to WWD. Story, who's been with the brand for 17 years, will exit the company on Friday. It's still unclear whether or not Story's contract has expired, but his exit was "mutually agreed upon," according to Time Inc.
Christopher Tennant is joining the Harper's Bazaar team as executive editor. He joins from Man of the World Magazine where he was editor-in-chief and creative director.
Active Interest Media has hired Matt Samet as editor of Climbing. Samet has been contributing to the title since 1996 and served as its editor-in-chief from 2007 through 2010. He replaces Julie Ellison, who'll continue to serve as the title's editor-at-large, contributing to Climbing's print, online, and educational efforts.
SB Nation promoted executive editor Elena Bergeron to editor-in-chief, a new title at the Vox Media-owned sports site. And Kevin Lockland was also promoted — he moves from vice president of editorial to GM of the site.
The Daily Beast president and publisher Mike Dyer is leaving the company for a new position at technology firm Intel. He started at The Daily Beast in 2012, and will now oversee the global digital, media and brand marketing divisions at Intel. IAC Publishing CEO Adam Roston will serve as interim president and publisher of The Daily Beast as they look for a replacement.
Tim Murphy has been named chief revenue offier of Digital Convergence Technologies Inc. Prior to this role, Murphy was EVP of sales at Vantage Production, and group publisher at Sourcemedia.