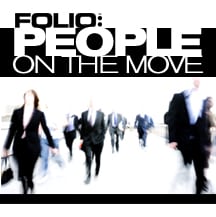 Larry Burstein is stepping down from his role as publisher at New York Media after thirteen years at the company.
While Burstein's replacement is yet undecided, the publishing position will be replaced by the role of chief revenue officer.
"[Burstein] fearlessly led the charge to grow our digital business into the multi-brand juggernaut it is today, admired across the industry," New York Media CEO Pam Wasserstein said in a statement.
"At the same time, he saw a way forward for the print magazine through monumental shifts in media consumption and ad buying. He cultivated an integrated sales team working across media years before other magazine companies were taking the web seriously."
In a memo sent out on November 4, Burstein told staff that he will take some time off before giving attention to his board positions, including his role on the board of the storytelling event and podcast, "The Moth."
"I've found myself thinking about reinvention a lot lately, and with the company in a strong position have decided the time is right to do it once more myself," Burstein wrote in the statement.
---
Here are the rest of this week's people on the move…
Despite a summer of restructuring and layoffs throughout its parent company, TIME has hired five and promoted one. Julia Ryan was promoted to senior audience strategy editor for the news group. Ashley Knierim was named digital operations editor from a position at About.com. Sade Strehlke was named motto deputy editor from her roles as features editor at Teen Vogue. Kyli Singh was named audience strategy operations manager for Time Inc., working across the portfolio on audience strategy operations, analytics and growth. Most recently, Singh was an editor at HuffPost Labs. Elizabeth Murray was named TIME news editor from her role as weekend editor of Today.com. Finally, Mahita Gajana was hired as breaking news report from the weekend news beat at Vanity Fair.
TEN: The Enthusiast Network has promoted Steve Freeman to VP of Automotive Events. Michael Deer and John Rozeira were hired under Freeman as event directors of the automotive aftermarket.
Jason Wagenheim, a former publisher at Condé Nast, has joined Bustle as chief revenue officer, starting this week. He joins from his role as senior vice president of brand partnerships at Fusion.
Nylon has promoted Kristin Welton, formerly director of events and partnerships, to VP of the magazine's new branded content division, Nylon Studios. Nylon has also promoted Lauren Cohen to VP of marketing and entertainment from her role as head of marketing and entertainment.
Cameron Ireland was named chief technology officer of TheStreet. He joins from his role as CTO at The Deal — TheStreet's subscription data service — which he's held since 2014 when TheStreet acquired his company, BoardEx.
Paul Volpe was named executive editor of Politico, in succession of Peter Canellos, who is now editor at large. Volpe joins Politico from his role as deputy politics editor and Washington bureau chief for digital at The New York Times.