New York Magazine Owner Wasserstein Dies

Cause of 'legendary' investment banker's death has not been determined.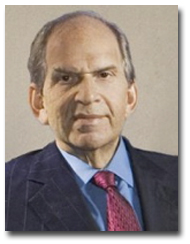 Bruce Wasserstein, chairman and CEO of financial advisory firm Lazard Ltd. and chairman of private equity firm Wasserstein & Co., has died after being hospitalized Sunday with an irregular heartbeat. He was 61.
"We are shocked and greatly saddened by the passing of Bruce Wasserstein," the Lazard board of directors said in a statement. "At Lazard, he has put into place a long-term strategy as well as a broad and deep leadership team, in whom we have confidence and who will sustain his vision. His commitment to his clients was legendary."
During his more than 30-year career in finance, Wasserstein—nicknamed "Bid 'em up Bruce"—worked on some of the biggest deals during that time, including investment banking giant Kohlberg Kravis Roberts' $31.3 billion takeover of RJR Nabisco. It was the most expensive LBO until 2006 when KKR, Bain Capital and Merrill Lynch Global Private Equity purchased HCA Inc., a hospital chain, for $33 billion.
In 2004, Wasserstein's Wasserstein & Co. beat out a consortium of bidders for New York magazine, and in 2007 sold American Lawyer Media to Incisive Media for $630 million. Wasserstein & Co. also owns a stake in Hanley Wood and a 50 percent stake in Penton Media, which is now evaluating is capital structure. He also was said to be in the bidding fray in McGraw-Hill's auction of BusinessWeek.
Wasserstein served as director of the Lazard Group since January 2002 and as chairman and CEO of the Lazard Group and Lazard Ltd. since May 2005. The Lazard board of directors named Steven J. Golub, vice chairman and chairman of Lazard's Financial Advisory Group, as interim chairman.
What Wassersteain's death means for the future of Wasserstein & Co. and its investments was not immediately clear. The remaining team at Wasserstein & Co. includes CEO Ellis B. Jones, president and COO George L. Majoros Jr., and vice chairman and managing director Anup Bagaria (who also oversees New York Media Holdings, the publisher of New York).
Wasserstein is survived by his wife and his seven children.
Meet the Author
---