New York Increases Sub Price, Cuts Rate Base

Publisher: 'Our magazine is valuable and worth paying for.'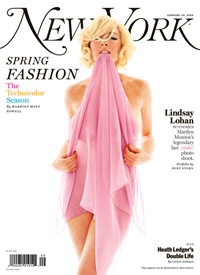 New York magazine said today that it is increasing its introductory subscription price from $19.97 to $24.97—a 24 percent bump.
The increased sub price will be phased in during the second half, the magazine said. Rates paid by renewing subscribers will continue to increase each year, maxing out at $59.97 annually.
According to publisher Larry Burstein, New York, like every "responsible" publisher, "is working hard to reduce costs and increase revenues."
He added: "We believe that our magazine is valuable and worth paying for, and history has shown that our readers feel the same way."
At the same time, New York said it will cut its rate base by 6 percent—from 425,000 to 400,000. The goal of the decrease, the magazine said, is to "increase efficiency at newsstands by reducing the number of 'extra' magazine copies produced to prevent newsstand sell-outs."
As part of the reduction, New York will cut its verified public place circulation by 33 percent to 42,000 copies per week. The change will be effective with the July 13 issue (on newsstands July 6).
"By reducing our circulation and lowering our newsstand draw, we'll be able to better target our magazine to the readers who will be most engaged with the product," Burstein said.
In 2008, New York's paid subscriptions were up 13 percent to 361,595 over 319,978 in 2005, the company said. Meanwhile, verified public place copies were cut 45 percent during the same period.
Meet the Author
---