New Year's Resolution: Start Diet, Fitness Site

Web of optimism in '08.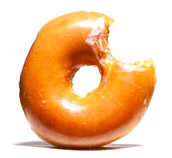 The current conventional wisdom states that people won't pay for content on-line. Even the Wall Street Journal, once cited as the model for premium content, appears poised to trade subscriber revenue for more advertising impressions.
The conventional wisdom is wrong, though, when it comes to online diet and fitness programs.
Look at Carmichael Training (promoted via Chris Carmichael's columns in Outside), Rodale's magazine-related fitness plans (including the Men's Health Personal Trainer and Prevention's Flat Belly Diet) and Waterfront Media's stable of branded sites (including South Beach Diet, Andrew Weil and Dr. Laura Berman).
What do these sites have in common?
Consumers pay $5-40 per month to interact with mostly automated online calendars and e-mails, "personalized" via a series of Web-based questionnaires.
The plans promise a direct personal benefit within 3-6 months (e.g. lose 20 pounds, cycle your first "century," get Dave Zinczenko's abs).
The program comes from a trusted magazine or celebrity brand.
The brand association tells the consumer that the plan is somehow unique and/or better than similar free information elsewhere on the Web.
The last point is the key to getting people to pay, linking the online models to the personal trainers, health newsletters, self-help books, and diet programs that generate billions of dollars offline.
On the flip side, the danger is that the content is increasingly generic or commoditized, dragging these models down to the same place that online magazine and newspaper content is today-free.
The New Year, though, is a time for optimism. So put down that donut, pull on your running shoes, and offer your online customers a branded program that they will want to pay for.
Meet the Author
---