Just five years ago, it was hard to find a publisher that was charging for online content. You could count the success stories on one hand—the Wall Street Journal, Consumer Reports, and a few others had persuaded readers to buy subscriptions for digital access. Most publishers didn't even try, because they thought people wouldn't pay for information on the web.
How times change. Today, almost every week you hear about yet another title that is charging for access—either by putting a "paywall" around existing online or mobile content, or by launching a new content feed that requires a subscription.
The rush to paid content (by which we mean revenue from readers, not "paid content marketing," which is totally different) is easy to understand. Publishers who used to rely on advertising have seen those revenues fall as CPMs are battered by pressure from search, social and clickbait sites and the rise of programmatic sales. Even those who managed to hold up their ad rates complain about the fickleness of the market.
Against that backdrop, a steady stream of reader revenue looks pretty attractive. "Advertisers drop in and out, but our subscriptions are annual deals so we have much better visibility," says Elisabeth DeMarse, Chairman and CEO of The Street, where revenues (excluding acquisitions) are up 25 percent since the company focused on subscription growth in 2012. "It's just a much better business model."
But making digital subscriptions work is harder than just slapping up a paywall. The field is evolving so rapidly that you'll face a series of decisions—about payment models, back-end systems and even corporate culture—that are critical to success.
To help your company make these choices well, Folio: talked to seven leading publishers—TheStreet, ALM, Politico, and others—that have all implemented paid content. Each followed a different route, and some have had more success than others. But by studying their collective experiences, we distilled six important guidelines for success today—our New Rules for Paid Content.
Those rules follow, along with examples of each and detailed case studies of two companies—ALM and Politico—that deserve a closer look.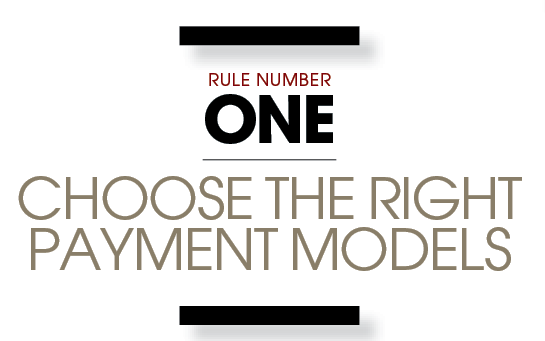 Note especially that word "models." What's new here is that the word is plural, not singular, because nearly every successful company today uses a mix of payment models rather than a one-size-fits-all approach.
At ALM, for example, most content is covered by a "metered" paywall that allows five free articles a month. But the popular Supreme Court Briefs are tucked behind a "hard" paywall that requires immediate payment, while other content is always free. The Street, on the other hand, uses mainly hard paywalls, but in May switched to an eight-story-a-month meter for Jim Cramer's popular Real Money e-newsletter. And Time Inc., whose websites had previously been mostly free, dropped a meter on the Entertainment Weekly site that same month, despite the widespread industry belief that people won't read entertainment news unless it's free.
Multiple models are important because they allow you to accommodate different content types, customers and channels. Publishers typically choose a meter for daily, newsy content, especially when the content used to be free. People subscribe not because the stories are exclusive—with newsy content, the same topics are often covered elsewhere—but because they like the title's accuracy, timeliness, depth, voice or other distinguishing feature. A meter has the advantage that readers can still share links freely over social media. And depending on where your meter is set—i.e., how many stories you give away free—you can preserve most or all of your ad inventory, since the majority of visitors come only for a few stories and never see the paywall.
With unique or high-value information, on the other hand, publishers usually choose a hard paywall and a "freemium" model, in which there is a generous helping of free content to draw visitors who then become targets for subscription marketing. A hard paywall tends to cut traffic and ad inventory in the paid portions of the site, and discourages social sharing. But publishers can sometimes charge a higher CPM for behind-the-paywall inventory since, after all, visitors are paying for the privilege of being there.
The key point is that it's increasingly common to see both models, and more, on the same site. At Harvard Business Review (HBR), visitors can read five free articles a month free, or 15 if they register, but the tablet editions are visible only to those who buy a $99 all-access print and digital bundle (there's also an $89 bundle without tablets).
HBR's registration is deliberately minimal. "We take only name and email, because the minute you ask for more, you see steep abandonment," says Sarah McConville, VP of marketing. And nearly all content—from a simple management tip to an in-depth magazine piece—counts as one "article" in the meter's tally. That means readers get a broad sample of HBR's content, and its value, before being prodded to subscribe.
"People ask why we give away so much. It's because if we build a relationship with our visitors, we sell more subs," says group publisher Josh Macht. Indeed, since the current system rolled out last fall, HBR has collected 50,000 new registrants a month. And total paid circulation—print plus digital—is up 17 percent over the past four years to nearly 300,000 today, while many other business titles have struggled to keep from shrinking.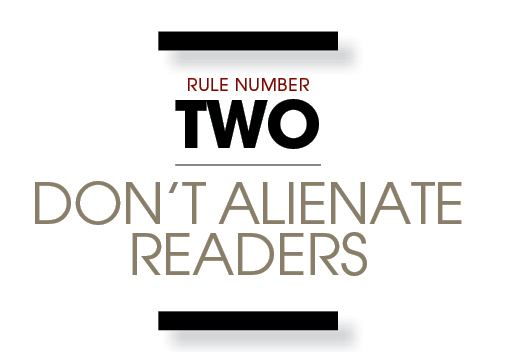 Skeptics may dismiss HBR because the brand is iconic and its website started off all-paid, whereas most publications' websites are free. But free sites, too, can succeed with paid content if they move carefully and avoid driving away their existing audience.
Take the case of Politico. The politics-focused news company was entirely free and ad-supported from its 2007 launch until the creation of Politico Pro in 2011.
Pro offered entirely new content consisting of real-time news and alerts about specific topics like healthcare, technology and energy. "We didn't want to take what was free and make it paid," explains chief revenue officer Roy Schwartz. "We wanted to keep Politico the same while introducing new content on Pro that people would pay for."
The investment was significant—Pro now has a fulltime staff of 100 editors and 60 sales and business people—but so was the price, which started at $10,000 a year. The result? Pro now accounts for fully half of Politico's revenue, even as the ad-supported main site has also grown. (For more on Politico's strategy, see "Case study: How Politico profited from an 'information gap'" on page 35.)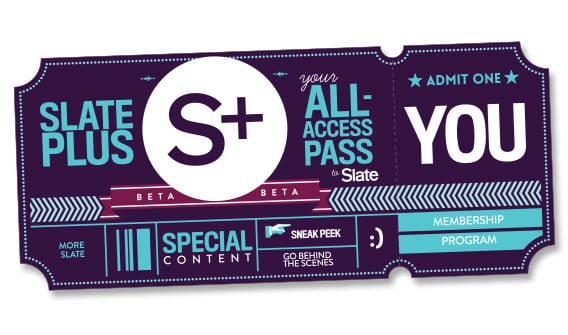 Slate, the daily news magazine that covers politics, culture and ideas, followed a similar strategy when it launched Slate Plus last year. "We had a paywall briefly in the late nineties that was seen as a failure because not many people signed up," says David Stern, director of product development. "That experience left some scars when it came time to get serious about asking readers to pay."
Slate Plus subscribers pay $5 a month or $50 a year for exclusive content plus early access to certain free stories, among other benefits, with most choosing the annual option. Incremental revenue has been "meaningful but not business-changing," Stern says. But the experiment has been successful enough to warrant hiring an additional Slate Plus editor to lead the existing two-person team, and Stern says Plus has been the number-one factor in a drive to reduce Slate's overall dependence on advertising.
While Slate and Politico kept their main sites entirely free, MIT Technology Review started putting at least some existing content behind the paywall when it introduced its Insider service last year. "When you're a six-times-a-year publication, it's tough to stay top-of-mind," explains Bruce Rhodes, VP of consumer revenues and marketing. "So we created a tiered subscription product with an eye toward getting people more engaged with the brand."
A basic Insider subscription costs $29.95 a year and includes the magazine, website and partial access to the archives. But Tech Review was pleased to find that nearly one in four new subscribers opt for one of the higher-priced tiers, at $79.95 and $179.95 respectively. Demand for those tiers is based mainly on content, Rhodes says—such as the six-times-yearly Business Reports, which are available only at the most costly level. The magazine won't divulge numbers, but Rhodes says Insider is "doing well" by driving direct subs and boosting other lines of business like events and custom publishing.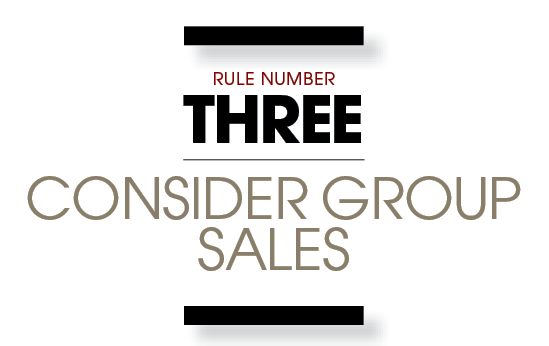 The publications that have done best with paid content, Folio: found, have all switched their focus from low-cost individual subs to higher-priced institutional site licenses.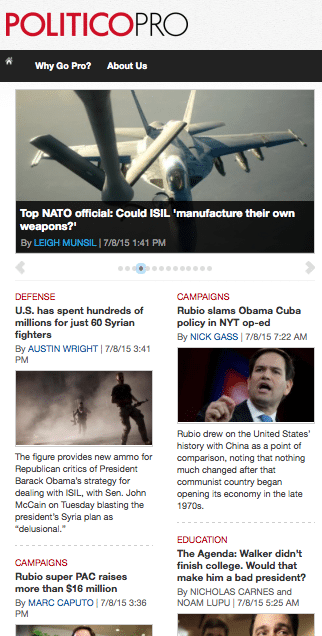 Among medical journals, for example, titles that used to sell mainly to individual doctors are now concentrating on hospitals, medical schools and health-focused corporations. Such group sales were always a part of the revenue pie, even back in the print days. What's new is that they have become the dominant slice for digital subscriptions, and require corresponding changes in a company's focus and investment.
ALM, for example, achieved double-digit subscription revenue growth since 2012 by selling mainly to large law firms. (For more about how the company did it, see "Case study: Ramping up enterprise sales at ALM" on page 33.) And The Street has expanded subscription services both organically and through acquisitions like The Deal (acquired in 2012) and Deal Flow Media (2013), which cover mergers and acquisitions, as well as BoardEx (2014), a worldwide database of corporate officers.
You won't even find a "subscribe" button on The Deal's home page. Instead, there's a link called "Request a trial," which—when clicked—leads to a form that gathers information about you and your company so a phone rep can call. "These enterprise subscriptions are highly negotiated deals with long sales cycles," says CEO DeMarse. "We have eight feet-on-the-street salespeople in the Americas, and six in London, who develop custom solutions for large clients, plus 10 phone reps who sell to other firms." Thanks to that investment, The Street has grown subs from 50 percent of all revenue in 2012 to 85 percent today.
Politico Pro works the same way. "You can buy an individual subscription, but it will still cost you around $10,000 a year," explains Schwartz. "So a site license may be the best way to access our information." Pro now has over 1,800 institutional customers—including federal and state governments, associations, Congressional offices, PR and lobbying firms, and corporations—paying anywhere from $10,000 to upwards of $300,000 a year.
Not every title can pull off group sales, obviously. To date, the method has worked only for those that serve industries consisting of highly paid professionals who work in groups and have a steady demand for specialized information.
Site licenses also have the drawback that you typically don't know the identity of individual visitors, even though you may know they come from Large Company X or Big Law Firm Y. ALM counters this blind spot by pushing its free morning e-alerts. "Once we have your email address, we know who you are, and can tailor the information we send," explains president and CEO Bill Carter. But the identity problem highlights a more general challenge of paid content that underlies our next new rule.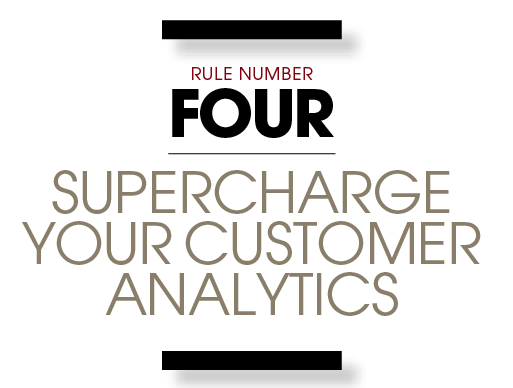 Granted, every publisher needs good customer data. But with digital subscriptions, the need becomes urgent. Only when you know your subscribers on an individual basis can you sell effectively to them—and charge high CPMs to advertisers who want to reach them.
That's why nearly every company we talked to has upgraded to an integrated marketing system that combines purchase history with behavioral data. Harvard Business Review's "conjoint marketing analysis," for instance, tracks all current and past HBR customers plus free registrants from the website. It considers their purchases across all channels, as well as their reading habits, topics of interest, webinar signups and so forth. The next step is to integrate social media data, says McConville, "so we know if you are sharing links for us."
HBR credits its conjoint analysis with many valuable insights. They find, for example, that while C-level readers want a quick path to industry-level content, other groups are more open to browsing. One such group they call the Strategy Implementers. "These are people who report into the C-suite and are in charge of developing and executing the company's most innovative projects," says McConville. "They're enormously influential, and HBR is a wonderful brand for them." The Strategy Implementers are also wonderful for HBR, because they buy a disproportionate share of its products and are highly attractive to advertisers.
With integrated marketing, many publishers have been able to boost subscriptions while growing advertising. "Politico is not just about banners, pages and adjacency," says Schwartz. "We offer a more sophisticated approach to reaching our audience with newsletters, ads, custom content, events, and even specific editorial series. Messaging solutions, I like to call it." That's one reason ad revenue has grown every year, he says, even as subscriptions expanded. And because subscription content is so highly focused, it's easier to find advertisers whose pitch will enhance the reader experience, not interrupt it.
In the end, some publishers become so skilled at selling paid content that they have to cut back on ad placements to make room for in-house promotions, because the latter are more profitable. But on the whole that's a good problem to have.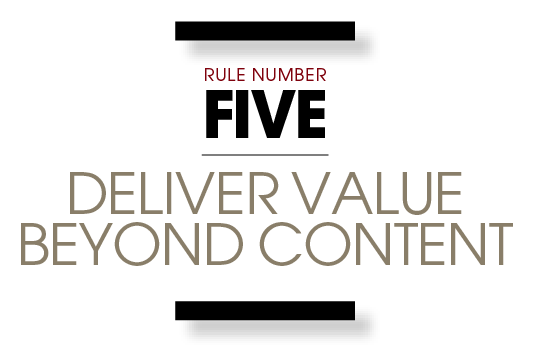 One key lesson from every publisher: to sell digital subscriptions, you must offer more than just words on a virtual page.
At Slate Plus, the volume of exclusive content is small—only two stories a day, versus the 50-60 posted daily to the general site. But Plus members get other benefits, like discounts to events, special podcasts, and extra prominence when commenting on articles. "Our editor, Julia Turner, posts open questions on Plus that attract hundreds of comments. She gets meaningful feedback, and the readers feel listened to even though not everyone gets an individual response," says Stern.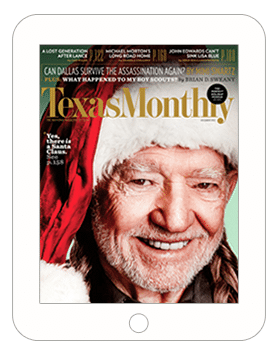 Sometimes, these extras can be relatively inexpensive. HBR, for instance, is introducing a Visual Library this month that includes popular infographics in downloadable form and slide-deck versions of selected articles—both perks for its presentation-happy subscribers.
Other times, the value-add can be quite costly. "Because our customers are investment banks and advisory firms, there is a tremendous focus on security," says The Street's DeMarse. "So we provide systems integration behind the firewall for some customers. Serving these 'Masters of the Universe' is not a business for the faint of heart."
Texas Monthly faced a special challenge in translating the award-winning long-form monthly journalism that made it famous to the Web and mobile, where visitors often prefer shorter, more frequent content.
Whether for that or some other reason, TM's readers have resisted several previous attempts to sell them digital subscriptions, says VP general manager Mark Harris. The exception is the Texas Monthly BBQ Club, which has been a consistent hit. Members pay $50 a year for an e-newsletter that covers the state's 2,000 barbecue joints, discount cards from TM's partners and advance tickets to its food events. That may not sound like much until you consider that TM's Annual BBQ Festival in Austin has sold out in a little as five minutes in recent years. "People in Texas love barbecue," observes Harris, "and they're willing to pay $50 for that extra connection to this slice of Texicana."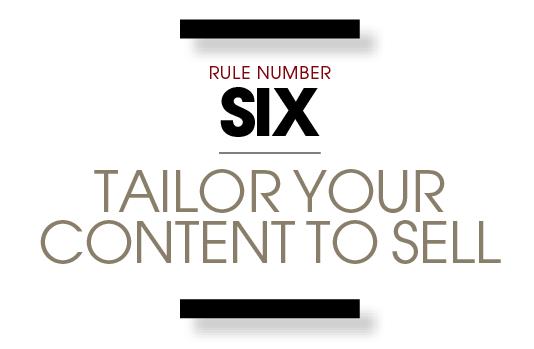 That sounds like a "duh" but is much more complicated than it seems. Consider publications with a hard paywall. They need to maintain a sharp distinction between content that is free vs. paid. But defining and executing that distinction is no easy feat.
Some publications, Slate among them, frame their paid content as the story-behind-the-story. As Stern explains, "Slate Plus is backstories and behind-the-scenes vignettes, often created to go with some longer piece on the free site. It's usually content that wouldn't make sense on Slate proper." Others—including Politico and The Street/The Deal—draw the line between news of broad interest, which is free, and exclusive analytical or market-moving data that goes only to subscribers.
Whatever the difference, the editors have to learn and perfect it, which takes time. And they also must get used to placing frequent links in free content to related paid items. These in-context references are often more effective than house ads at driving new subscribers.
Publishers with multiple titles covering a single industry—such as ALM—face an additional content problem. Originally, most of ALM's 18 publications had their own web designs, payment models and staffs. But over the past three years, the company has moved them all into a single unified design and then divided their content into five "practice areas," like appellate law and labor law, that can be sold separately or as a bundle.
ALM also had to transform its editorial culture. When the healthcare law was first before the Supreme Court, Carter remembers, each of the regional titles assigned its own reporters to cover the case. "We have two great full time Supreme Court reporters," Carter says. "Why not have them write the story and use it across all our publications?" For the most part, that's what happens now– though Carter admits that the change is still "a work in progress."
Bottom line: paid content works only when everyone in the company gets behind it. So depending on your situation, that may require changes in sales, marketing, circulation, editorial, technology and other corners of the business—without which even the most brilliant subscription strategy cannot succeed.