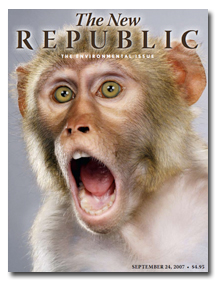 Canada's CanWest Global Communications has sold Washington, D.C.-based New Republic to longtime editor-in-chief Martin Peretz and a group of investors.
Financial terms of the sale were not disclosed. Peretz did not return requests for comment.
FOLIO: first reported the negotiations last week. The group of investors includes former Lazard top executive Laurence Grafstein.
"This is part of our on-going efforts to improve our balance sheet as we continue through our process to reduce operating costs, restructure operations and improve efficiencies," Canwest President and CEO Leonard Asper said in a statement.
CanWest  acquired a 30 percent stake in TNR in 2006 and bought the remaining assets in early 2007 on behalf of its subsidiary, CanWest  Media Inc. (formerly CanWest Media Works International). Peretz had been a part owner of the magazine for more than three decades.
CanWest Media said it is actively looking to divest its non-core assets and reduce its operating and capital costs. It owes roughly $92 million from its senior credit facility. The New Republic was the company's only U.S. asset.
"As a former associate publisher of The New Republic in the early 1980s who worked for Marty Peretz, I can say unequivocally that Marty was the perfect owner—someone who balanced the financial requirements of publishing a thought-leader magazine with maintaining top-notch editorial quality," DeSilva + Phillips managing partner Reed Phillips told FOLIO:. "Whenever we figured out how to make more money for the magazine, Marty wisely re-invested it in the product by hiring more editors or upgrading the operations. The magazine will be in good hands once again."