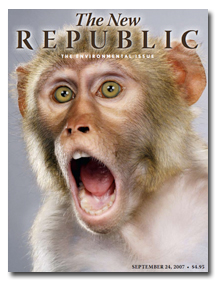 UPDATE: The New Republic Sold to Former Editor
The New Republic is quietly considering a sale, FOLIO: has learned.
Martin Peretz, editor-in-chief and former longtime part owner of Washington, D.C.-based TNR, is in negotiations to reacquire the assets of the magazine from CanWest Global Communications, sources said Thursday.
It was not immediately clear if Peretz is acting alone or in concert with a group of investors. Peretz did not return a request for comment.
When contacted by FOLIO:, a CanWest spokesperson declined to comment on speculation.
Winnipeg, Canada-based CanWest, which acquired a 30 percent stake in the New Republic in 2006, bought the remaining assets in early 2007 on behalf of its subsidiary, CanWest  Media Inc. (formerly CanWest Media Works International).
Peretz had been a part owner of the magazine for more than three decades.
CanWest Considering 'Non-Core' Asset Divestments
CanWest Global reported a net loss of $33 million for the fiscal first quarter of 2009, compared to a $41 million net gain during the same period the prior year. Revenue for the period was $886 million, up slightly from $867 million during the first quarter of fiscal 2008.
Late last month, CanWest Media and its senior lenders agreed to reduce its senior credit facility to $112 million and to extend the waiver on its borrowing conditions until March 11. The company said it is actively looking to divest its non-core assets and reduce its operating and capital costs. It owes roughly $92 million from its senior credit facility.
Operating profits from its publishing division were $73 million for the first quarter, down 28 percent when compared to the same period in fiscal 2008, the company said.