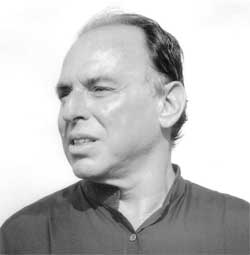 Marty Peretz, the editor-in-chief of The New Republic for the past 37 years, is stepping down and taking the title of "editor-in-chief emeritus." Editor Richard Just takes over as editor-in-chief.
Peretz, who wrote a blog called The Spine, will continue to write a column for TheNewRepublic.com. In a post announcing his decision, Peretz says,
"About a year ago, I first contemplated giving up the editor-in-chief moniker. It seemed especially right now that, past 70, I had given up constant contact with the office, even by phone and e-mail. I had taken a perverse liking to blogging. But that also wore me down, although it was gratifying to be able to comment on the news of the moment momentarily. The Spine was not the most popular feature on the website. But it got the most response from readers, much of it angry, some of it inane.
The fact is that I haven't done a serious and long article for the print edition in perhaps half a year. That's what I want to do with some regularity now. (I am keenly aware that articles from the print edition are also served up on the electronic edition.) I suppose I want to have my cake and eat it, too. So I will be writing a weekly column for TNR online but I will indulge in doing a blog post when the spirit moves me."
In 2009, Peretz and a group of investors bought The New Republic from Canada's CanWest Global Communications. CanWest acquired a 30 percent stake in TNR in 2006 and bought the remaining assets in early 2007 on behalf of its subsidiary, CanWest Media Inc. (formerly CanWest Media Works International). Peretz had been a part owner of the magazine for more than three decades.