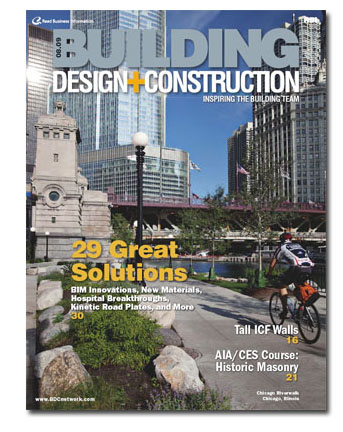 Shortly after Reed Business Information announced in April that that it was shuttering 23 magazine brands, former group publishers Tony Mancini and Rick Blesi formed a company called MB Media and in May acquired the 13 brands published within RBI's Construction Media Group. Now, a little over a month later, MB Media is actively looking for a buyer for the group, FOLIO: has learned.
According to sources, Mancini and Blesi have "very aggressively" been searching either for a buyer or an angel investor and have already talked to several media companies. Cygnus Publishing president Mike Martin confirmed that Cygnus (which
publishes several brands in the construction market) had been approached
by MB Media and that the company agreed to take an initial look at
those properties. Those conversations, however, have so far been
"informal," Martin says.
"They were probably more or less given these products with no working capital and no infrastructure, and now they're finding they don't have the resources to actually operate these products," says one b-to-b publishing CEO who does not wish to be identified.
A number of other trade publishers that have construction-related brands
within their portfolios could also be potential suitors. When contacted by
FOLIO:, representatives at Hanley Wood, McGraw-Hill Construction and
trucking/construction publisher Randall-Reilly all declined to comment.
One source, who wishes to remain anonymous, says Mancini and Blesi are shopping the brands together as a unit and requested that final offers from interested parties be submitted by the first week in June. Another source says the men are asking to remain with the properties, even if they wind up under new management.
Whether or not any offers were submitted was not immediately clear. Mancini, who serves as MB Media's CEO, did not immediately return requests for comment. MB Media is made up of Building Design+Construction, Custom Builder, Construction Equipment, Housing Giants, Professional Builder, Professional Remodeler, Construction Bulletin, SpecCheck, BDCnetwork.com, LogInAndLearn.com, VisibleCity.com, ConstructionEquipment.com, and HousingZone.com.
Not the First Turnaround Sale
Last month, Dan Hogan, who acquired HOTELS and Foodservice Equipment and Supplies after they shut down, sold HOTELS to Chicago-based Marketing & Technology Group. Hogan, who had served as publisher of HOTELS under RBI, is said to have passed ownership of Foodservice Equipment and Supplies to a former colleague (a source says Hogan "purchased" the magazine on behalf of that colleague). Hogan at the time did not return an e-mail seeking comment.
Seperately, newly-formed CFE Media LLC (which acquired Control Engineering, Consulting-Specifying Engineer and Plant Engineering after RBI shut them down) and Peerless Media (acquired Logistics Management, Modern Materials Handling, Supply Chain Management Review and Material Handling Product News) have established partnerships with RBI's marketing data services arm Mardev-DM2 to manage their subscriber lists.