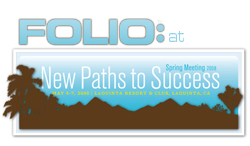 NOTE: FOLIO: editors are in California this week, filing reports from American Business Media's annual Spring Meeting.
LA QUINTA, California—Two and a half years ago, Stamats Business Media decided it was going to get into the Webinar business. Company president Tim Fixmer described the motivation: "Customers drive the products we produce," he says. "We are no longer in control of the medium type that the consumer of our media is going to choose."
Speaking Sunday afternoon at the opening session of the American Business Media Spring Meeting here, Fixmer said the initial result of the Webinar initiative was "mass confusion at the front end, because we didn't have the systems in place."
And as the business got off the ground, Fixmer said, "project management was a huge layer to add on."
It turned out that the theme of project management was the unifying thread at the session, which included Fixmer, Cygnus Business Media vice president of interactive platforms David Parsha, Dick Ryan, CEO of ZweigWhite, and Greg Watt, CEO of Watt Publishing. The theme was raised in a variety of contexts, from the vastly increased demands of managing e-media advertising support to skills needed to managing operations in a diverse media enterprise, to skills sought in hiring new staff.
Parsha, for example, came to Cygnus without any real knowledge of magazine publishing, but said at a prior job at Bloomberg he'd used two skillsets every day. "I trained and managed the sales force, and the other work I did was project management—seeing things through from idea all the way to successful implementation. You have to have good communications people who can manage projects."
'Extreme Company Makeover'
Ryan described ZweigWhite as a company with several non-publishing businesses, but also two trade magazines and a variety of services for architects and engineers, including custom analysis and training. "Project management is extremely important to the engineering and architectural industries," Ryan said. "Our clients require that we put someone in front of them with those skills."
For his part, Watt told the story of what he said was an "extreme company makeover." The 91-year-old fourth-generation company was until recently based in Mt. Morris, Illinois. But Watt found that it was difficult to recruit, so he moved it to two offices, in Rockford, Illinois, and Des Plaines, Illinois. That way the company was located within the I-94 corridor and could recruit from Chicago to Madison, Wisconsin.
In 2005, Watt Publishing employed 102 people. Of them, Greg Watt said, 70 are no longer with the company and the total headcount is now 73 people. "At Watt, when we talked about competitive advantage we mainly talked about products. But you have to look at it in terms of your people—all your people," he said.
"We realized we needed very focused project management in developing our Web infrastructure," Watt continued. "What we learned was that project management in all disciplines is extremely important and a big part of our competitive advantage."
FOLIO:'s Spring Meeting Coverage:
Nielsen's New Corporate Values: 'Integrated, Open, Simple'
Publishers on Redefining the Role of Print