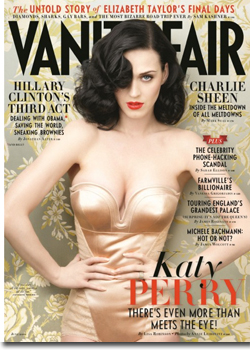 Just like the magazine industry itself, reporting styles are evolving. Aggregated and link journalism is plentiful; yellow journalism will most likely never go away; long-form journalism holds a nostalgic power, despite increasingly Tweet-ified attention spans; and now, the era of "me" journalism appears to be here for the long haul.
Preceding this burgeoning journalism trend is the Me generation, a phrase that often refers to those born in the latter half of the 20th Century. Iconic journalist Tom Wolfe explored this phenomenon in an August 1976 New York Magazine article, "Reports on America's New Great Awakening: The 'Me' Decade", "By the 1960s the common man was also getting quite interested in this business of 'realizing his potential as a human being.' But once again he crossed everybody up! Once more he took his money and ran—determined to do-it-himself!"
And the "me" continues to spread. Traditional journalim did not include personal pronouns; to do so would taint the supposed unbiased view of a reporter's research. Running parallel to news journalism are the schools of creative non-fiction and literary journalism, where factual stories are told through a first person point of view, often adding human connection and sensory detail to a series of events.
The three schools all serve different purposes, and one is not necessarily held at higher esteem than the others. But then, enter the blog (which rapidly spread in the early 2000's), add in the constant "I" factor of social media (used to be Myspace; now it's Facebook, Twitter, Tumblr and more) and the "me "in recent reporting becomes problematic.
Some journalists integrate personal experience of a reporting assignment with measures of success; an educated opinion (like those seen in WIRED, with columns by Clive Thompson and Steven Levy serving up thoughtful commentary and insight) is often welcome, when paired with facts and research. However, it's the ego preening by journalists I've observed over the past months that raises alarm.
In June 2011, Vanity Fair featured pop singer Katy Perry on its cover. In "Katy Perry's Grand Tour", journalist Lisa Robinson included that Perry asked her what the word "reticent" means. This statement was followed by an admission that the writer herself thought a "blue moon" was really blue; but it still left a bad taste it my mouth. To this reader, it felt as if Robinson was picking on Perry, as if she ready to judge her before she even began her assignment.
V Magazine included a profile on Marianne Faithful in its Fall Preview issue, penned by Alex Needham. In closing the article, Needham writes, "And with that I wrap up the interview, telling Faithful that I enjoyed it even if she didn't. 'I don't mind if it's with someone intelligent and cool,' [Faithful] added flatteringly." In a story that runs on two pages, with the majority of space taken up by a photo of Faithful, is it necessary to waste copy letting your audience know how in you are with your interviewee? Probably not.
So while I value the added dimension of a reporter's experience to a story, I don't necessarily need to read self-reinforcements of intellectual prowess or cool factor. After all, don't we have enough personal profile options to share those on?