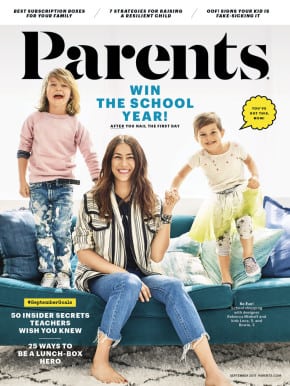 Liz Vaccariello joined Meredith late last year to oversee the editorial operations of its Parents Network. Since joining, she has made incremental changes to the brands she oversees, which include Parenting, Family Fun, Fit Pregnancy and Baby and Parents Latina. However, this past week, Vaccariello's vision for the future of MPN became more visualized with the redesign of Parents magazine. Not only does the magazine feature a new look and navigation experience, but it also has a new strategy that incorporates celebrity personalities and more lifestyle-focused content for Millennial moms.
The redesign debut features fashion designer and mother of two, Rebecca Minkoff, on an entirely reformatted cover. And inside the book, readers will notice new feature columns and a much more visually-active design. From our perspective, this is a clear appeal towards a much younger audience, but we wanted to talk to Vaccariello to learn if that was in fact the strategy.
Folio: So why are you taking the brand in a new direction?
Liz Vaccariello: The ad sales have been strong and our MRI numbers have never been healthier. We've also experienced a boom in reader household income, but it was time for a rethink in terms of voice. When a new editor comes in they have a new vision of what they want the pages to do. I felt like there was nothing broken and we made very few changes to the team. It was really about a subtle shift in the tone and voice. I wanted it to be more relatable and more mom-to-mom.
I also wanted to have the pages work a little harder. I thought the old pages were lovely in a quiet way but I wanted it to be lovely in a fun way. Parenting is an experience and I wanted the magazine to reflect that emotion.
Folio: Your audience is always changing from generation to generation, so how do you adapt to that without scaring off loyal readers?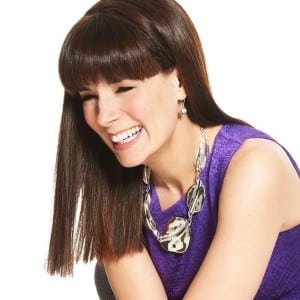 Vaccariello: A lot of research went into this reset. Millennial moms are so different from the moms before them, but Meredith understands them. I immersed myself into our research. I also did surveys with our newer readers. For instance, we found that 30% of Millennial moms are concerned about other parents judging what their kids eat. Not only do they need to care about what they put on the table, but also how it looks to others. And 67% of our readers stressed the importance of home management. But most significant, 58% of moms find that the information coming at them is overwhelming and are only able to spend an hour with our magazine, so I really wanted to think about what that experience could be. Ultimately, we had to take a little of the finger wagging away and make it entertaining.
Folio: What's your favorite aspect of the new magazine?
Vaccariello: We changed the logo for the first time in decades and we have a new font. I love the lower case g. I also love the new Animal House column. I wanted to get at the idea that pets are part of our family and part of the emotion of childhood. Instead of just doing a pet article for an ad adjacency, we did a bigger feature with a photo shoot and interviewed kids about their pets.
I also really like Lessons From Our Little Ones. Often times children have these moments where they seem wise and it's surprising how they interpret things.
Folio: How important is the print piece for this brand?
Vaccariello: It's the everything. It's the touchstone and physical presence that sits on the coffee table or kitchen table. We actually did a focus group on where people keep it. In the digital world you can immediately solve somebody's problem or answer a question and that's important. But for the magazine, and this is why advertisers have stuck with us, they realize you get a much different mindset from the consumer when she is engaging with that product. She's leaning into it.
Folio: How is digital, and more specifically video, changing the direction of Parents?
Vaccariello: The digital products really helped inform what I wanted to do with the print product. When I got here one of the first things I did was point to that and say the print product has to reflect that. Still, a big part of the reason we are successful in digital is because of the time our readers spend with the magazine.