New Deal, More Data for Hanley Wood

Another acquisition for Metrostudy group boosts information services.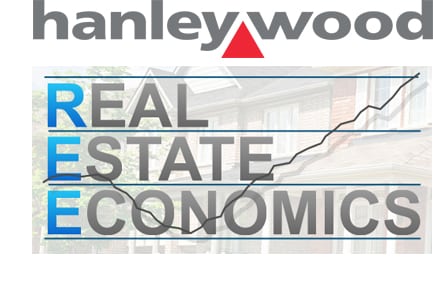 When Hanley Wood acquired market intelligence group Metrostudy in early 2013, CEO Peter Goldstone touted it as a game-changing deal for the company. Since then, he's made two more acquisitions on behalf of the group. The latest is economic and housing information firm Real Estate Economics.
The deal was announced this week and REE founder Mark Boud will join Hanley Wood as senior vice president.
How game-changing? Plans include growing Metrostudy into a $100 million business in the next five years. That would likely make it the largest revenue source for Hanley Wood. "Metrostudy has been posting double-digit revenue and EBITDA growth for the last three years and we are expecting that growth to accelerate in 2015. Growth has been both organic through new customer acquisition and by M&A."
With REE, Hanley Wood can now offer its construction company customers access to forecasting and analytic data to help inform their development efforts. More broadly, the deal helps round out Hanley Wood's information services abilities.
"Data provides the foundation for Hanley Wood to inform its customers about all aspects of the construction industry so that they can make better decisions, manage risk and grow their business," says Goldstone. "Specifically, our data and insights help them understand fundamental questions such as: What markets and opportunities are hottest; What is the addressable market opportunity and what is my current market share; Who is buying and why and what are the trends and forecasts for the future with respect to supply, demand and pricing?"
The focus on Metrostudy is happening as Hanley Wood decreases its event holdings. The company sold 17 trade shows and events to Informa last November for $375 million. And while Hanley Wood is by no means out of the event business, the proceeds from that sale were set aside to build out Metrostudy.
"We are actively focused on a number of acquisition opportunities across the portfolio, however we are particularly focused on a number of opportunities that will help build out the Metrostudy geographical footprint and product offerings to provide more value to customers," Goldstone says.
Meet the Author
---