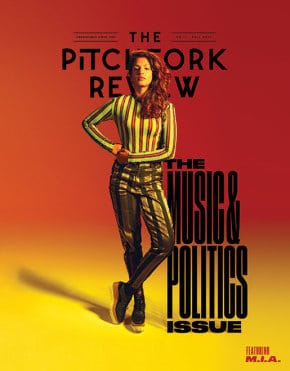 Condé Nast has a new office in downtown Chicago. The move, first reported by Crain's Chicago Business, relocated 20 Pitchfork staffers and 17 members of the Condé Nast sales team to a consolidated 15,000 sq. ft. office in the Merchandise Mart.
Until last week, Pitchfork worked out of Logan Square, while Condé Nast's sales team worked out of the John Hancock Center.
Chicago has long been home to Pitchfork, which was acquired by Condé Nast in 2015, and now has a staff of 30 working out of 1 World Trade Center in lower Manhattan. Launched around 1996 out of a garage near Minneapolis, the online magazine was built up in the Windy City by founder/EIC Ryan Schreiber, before he opened an NYC office in 2007.
Still, Pitchfork's Midwestern roots shine through its annual summer music festival at Chicago's Union Park — this year's headliners include LCD Soundsystem, PJ Harvey, and A Tribe Called Quest.
As the team moves offices, it also moves on from its short-lived print quarterly, The Pitchfork Review. First launched in November 2013, the long-form music magazine quietly folded this February.