NCS Fulfillment Acquires Starr Fulfillment

Deal expands NCS footprint into b-to-b market.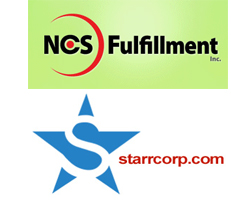 Selmer, Tennessee-based NCS Fulfillment has acquired the assets of Starr Fulfillment, which include the client contracts, all systems and some of Starr's equipment. The deal gives NCS broader reach into the b-to-b media market.
Some of Starr's personnel will join NCS as a result of the deal, says the company. 
NCS, started in 2006, is a subsidiary of Memphis-based subscription marketing firm National Community Services.
The deal doubles the size of NCS Fulfillment's client base, according to a report by the Memphis Business Journal.
"By joining forces and combining the operating assets and experience of Starr and NCS, we plan to provide even higher levels of service for all of our clients," says NCS chairman and CEO Jeff Capwell in a prepared statement. "Our highest priority will be to maintain continuity for both NCS and former Starr clients, to be responsive and to gradually enhance all of our services."
Meet the Author
---