Nature Conservancy Magazine Takes Ads for First Time

650,000-circ title also bumps frequency from quarterly to bimonthly.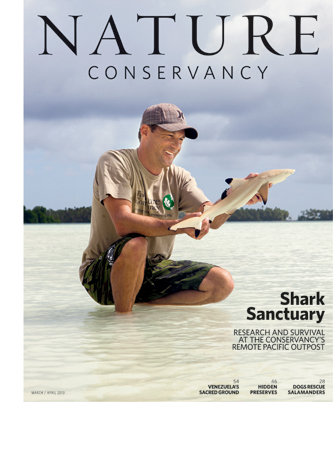 Nature Conservancy magazine, the member benefit of the environmental conservation organization of the same name, has begun accepting advertising for the first time in its history. The switch coincides with a frequency upgrade from quarterly to bimonthly. Ads will appear both in the magazine and on its website.
Sales have been outsourced to James G. Elliott Co., Inc., and publisher Teresa Duran says the decision enables the organization to diversify revenues in a way that allows more funds to be channeled to issues of interest to donors.
"We saw an opportunity to welcome advertisers to our mix of partners and direct our members' donations to the issues they care about by offsetting costs through the ads," she says.
The magazine's circ is a substantial 650,000 and reader research has revealed a median household income of $85,000 and interests in travel and sustainable living, in addition to the obvious commitment to conservation issues. The April issue which is the first to have the advertisements, has four ad pages, with most from the travel category.
The magazine's app, which launched a year ago as a free, iPad-only product, will also be getting some added marketing push. Current downloads are at about 12,000, but Duran says they're going to begin marketing more heavily to the print magazine's circulation, as well as the more than 400,000 digital readers who get email newsletters from the organization.
Meet the Author
---