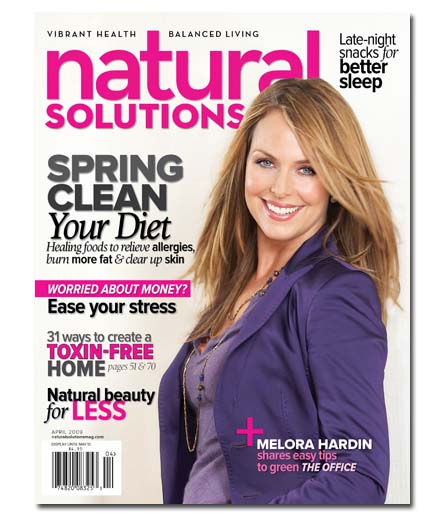 InnoVision Health Media this week ceased publication of Natural Solutions magazine. The June 2010 issue will be its last.
According to a note posted to the magazine's Web site, the management team is "working to create an orderly shutdown of this business unit, and most of the staff of the magazine is no longer with the company." The Web site will not immediately be shut down.
"The decision to shut down Natural Solutions was made due to an extremely challenging advertising environment and generally weak market conditions for print publications," the company says. "The magazine was also unable to secure additional funding to support its overhead."
When contacted by FOLIO:, InnoVision president and group publisher Rob Lutz said the company is in negotiations to potentially sell the magazine. He declined to say who the interest party(s) is or to offer any other specifics.
It's been a tumultuous few years for InnoVision, which filed for bankruptcy protection in November 2008. The future looked brighter for the company, and for Natural Solutions, the following April when the company was acquired for an undisclosed sum by a subsidiary of ACI Capital and American Securities—a pair of middle-market private equity firms. The deal effectively ended InnoVision's Chapter 11 proceedings.
"Our company really struggled the last several years," Lutz told FOLIO: last year, describing the company as a $5 million business that had at one point been $7 million in debt.
InnoVision says the shuttering of Natural Solutions will not affect the company's other products—including books and medical journals.