Native and Programmatic Advertising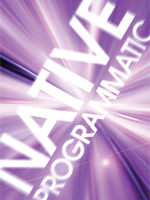 Takeaway: With banner values in a tailspin, publishers want new approaches. Native and programmatic have become huge solutions in the near term.
Data, engagement and content have all blended to create two of the most profound changes in digital advertising in many years: native and programmatic. Once thought to be mutually exclusive, the two approaches to ad creation and buying are now considered most effective when offered and bought in tandem.
Publishers are creating platforms that offer both options. And now, some models aim to take the custom content approach of native and combine it will the scale and reach of programmatic.
Hearst Magazines Digital Media's vice president and general manager Grant Whitmore put it this way to Folio: back in August: "The biggest game-changing technology in the digital publishing world is the one-two punch of programmatic buying and native advertising."
Native advertising relies on a custom content-focused approach that lets the brand blend more closely with editorial content (even drawing the watchful gaze of the FCC). Programmatic allows buyers to roll up their spending in an automated fashion, which has put a premium on real-time data to support the dynamic buying process.
Both have taken off: A study done by IPG Media Lab and Sharethrough reveals that consumers view native ads 53 percent more frequently than banner ads. And IDC predicts U.S.-based programmatic buying will grow from 2011's $1.1 billion to $8.9 billion on 2016.
Meet the Author
---