National Review Founder Dies at Desk

Magazine Hall of Famer William F. Buckley found dead at 82.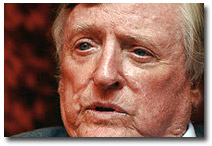 William F. Buckley, the founder of the National Review and a pioneer in conservative journalism, was found dead at his home in Stamford, Connecticut on Wednesday. He was 82.
The cause of death was not immediately known. Buckley had suffered from diabetes and emphysema, his son Christopher told the New York Times.
Buckley founded National Review in 1955. He wrote more than 50 books, including a 1997 history of the National Review entitled "Cancel Your Own Goddam Subscription."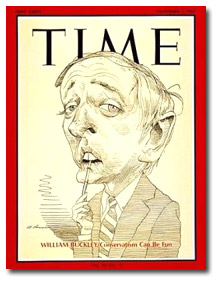 'Scourge of Liberalism'
Buckley, a popular, outspoken and influential conservative figure, was once dubbed "the scourge of liberalism" by historian Arthur Schlesinger. (Buckley more than once suggested those with AIDS should be required to have tattoos indicating they carried the disease.) He appeared on the cover of Time magazine in 1967.
News of Buckley's death reverberated throughout the conservative and literary worlds. Fox News scrolled Buckley's obituary outside of its Manhattan studios.
In a statement Wednesday, President Bush said Buckley "brought conservative thought into the political mainstream, and helped lay the intellectual foundation for America's victory in the Cold War."
He was inducted into the Magazine Editors Hall of Fame in 2006 alongside Hearst president Cathy Black.
Meet the Author
---