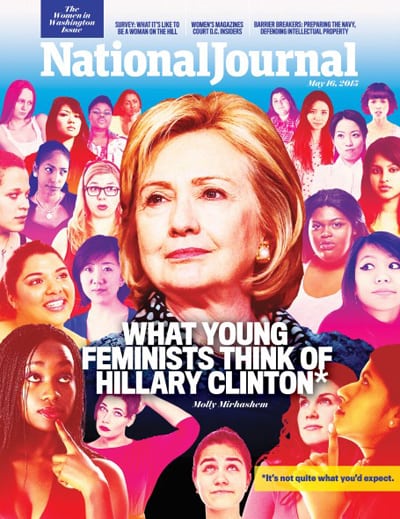 Atlantic Media announced this afternoon that it will be shutting down National Journal magazine.
Instead, the brand will expand on its digitally-oriented and faster-moving daily membership content, which the weekly print product couldn't keep up with in both frequency and revenues.
The 46-year-old magazine will close by the end of the year.
"I've decided that the National Journal should move the whole of its journalism to the higher-velocity work of our daily publications, National Journal Daily and Hotline, and to our hour-by-hour coverage on NationalJournal.com," said Atlantic Media chairman David Bradley in a memo to employees.
According to Bradley, an effort will be made to keep as many of the 10-15 magazine staff as possible—"I'm not drawn, here, to proposing layoffs," he said—but there is an expectation that staff will be reduced.
Editor Richard Just will continue to lead the magazine and staff through the end of the year. "As with [the staff], he's also just recently gotten this news and I expect thinking through what this means for him," says a spokesperson. "Of course it goes without saying that we'd love to have him stay with Atlantic Media in some capacity, and as David wrote in his memo, he's an 'exquisite talent.'"
Bradley moved the National Journal Group away from a subscription-based model to a membership-driven one back in 2011. Since then, the membership business has grown 38 percent with 1,000 members accounting for more than half of the brand's total revenue, says the company.
Nevertheless, the weekly magazine's performance has been on an opposite trajectory—a "gentle decline," described Bradley in the memo. The spokesperson says the magazine has had revenue declines over the last couple years.
"Given the needs of our audience—the Washington market and the advertisers—the decision was made to get in front and invest where there's greater future growth: day-to-day and hour-by-hour editorial coverage and in membership services," the spokesperson says.
And the savings from no longer producing a print product will be reallocated primarily to expanding coverage for the print and digital National Journal Daily.
Plans also call for overhauling NationalJournal.com with a more mobile-friendly design and spinning off the Next America vertical onto its own platform.