In a restructuring effort, National Geographic Partners' CEO Gary Knell announced this week that Rachel Webber, EVP of digital, Rosa Zeegers, EVP of consumer products and experiences, and Laura Nichols, EVP and chief communications officer, will depart the company. Zeegers' and Nichols' last day was Tuesday, and Webber is planning on transitioning into an advisory position that will consist of her exploring growth opportunities for the company, including VR, and developing an OTT strategy.
Knell, who was appointed to his role in February, said in a note to his staff that this restructuring effort is an extension of the objective of the 2015 formation of National Geographic Partners, which was, in part, to create a "streamlined global business."
"As in any newly constructed enterprise, it takes concerted effort to pull pieces together and create clear goals through which we can identify success. We must decide at times what to 'double down' on and what to minimize," said Knell. He continued that these "hard choices" must to be made and "history, of course, will judge their success."
Other moves resulting from the restructuring include CEO of Nat Geo Global Networks Courteney Monroe taking on the added oversight of National Geographic Studios. According to Knell's memo, this will combine the brand's long-form and branded video formats in order to "drive creative excellence" across platforms.
Current editor-in-chief of National Geographic Magazine, Susan Goldberg, will also serve as editorial director of the NG Media unit, which is the newly combined print and digital division, where she will be leading and organizing all short-form content, photography, storytelling across platforms, cartography and graphics. General manager of digital David Miller will also expand his duties to become general manager of NG Media, and will co-lead the division with Goldberg. CFO Marcela Martin is taking on the added role of chief administrative officer to coordinate operations, facilities, and technology platforms. And finally, Timo Gorner was recently appointed to chief of staff.
---
Here are the rest of this week's people on the move…
Shana Naomi Krochmal is leaving her post as editor-in-chief of Entertainment Tonight Online and is joining Entertainment Weekly as its digital director. Based out of Los Angeles, Krochmal started on July 30 and is working to lead EW's digital team in driving strategy for the brand's digital content and programming across all platforms.
While at ETOnline.com, Krochmal lead over 50 staffers in the 24/7 digital video and news operation, and before that, served as contributing editor at Out Magazine. In her new role, she will directly report to SVP of digital Will Lee and will work closely with EW's editor-in-chief Henry Goldblatt.  
Annie Cavlov was appointed to VP, general manager of regulated markets for ALM Media. Most recently, she served as the director of go-to-market strategy effectiveness at Wolters Kluwer Legal & Regulatory U.S. In her new role, Cavlov will be responsible for revenue growth for ALM's insurance, finance and real estate verticals, including short-and-long term opportunities with products, editorial, sales and events. She will work with the various divisions across the company to create business insights and assist in leading partnership and acquisition opportunities.
ALM's president of media Jay Kirsch said that Cavlov's "experience working with multiple stakeholders to define products, practices, and roadmaps," will help the company find the most effective ways to innovate within the industry.
Josh Stinchcomb, formerly the chief experience officer at Condé Nast, was tapped as Dow Jones' new global chief revenue officer of media sales. He will be based out of the New York office and will report directly to the company's CEO William Lewis, starting on August 27.
According to a memo from Lewis to his staff, Stinchcomb will focus on increasing advertising revenues across all of Dow Jones' platforms and publications as well as support the commercial drive around the company's live journalism and events in his new role. In addition to this hire, Nancy McNeill was promoted to global chief revenue officer, corporate sales at Dow Jones.
GQ tapped Roxanne Behr as its new visuals director. She will be tasked with leading the brand's visual department in cultivating talent while producing photography. Most recently, Behr served as New York Magazine's senior photo editor and oversaw special projects for The Cut and Vulture, and helped to ideate and create photography for covers and features. She will begin her new role on August 13.
Pop-Up Magazine, a "live magazine show," tapped Marin Cogan as its new senior producer on the special projects team this week. Cogan has written for New York Magazine, ESPN and GQ. She is joining Aaron Edwards who also started as a senior producer on the special projects team at the end of June.
Newsweek's former executive editor Ken Li is returning to Reuters as its U.S. media & telecoms editor. At Newsweek, Li ran the international news operation of roughly 60 journalists, and has previously held roles at Reuters, including global media correspondent and editor of Reuters.com. In his new role, Li will lead reporters to break news on mergers and show how disruptions are shaping the media industry.
"Ken has a deep understanding of how the key players operate in this space, having covered the intersection of the media and technology businesses since 1996 and chronicled the boom, bust and boom from New York," said Reuters regional editor, Americas Tiffany Wu in a memo to her staff.
Carrie Reynolds was hired as Apartment Therapy Media's first chief revenue officer. She will work to drive diverse revenue divisions across the brand's platforms, Apartment Therapy and Kitchn, as well as drive revenue through branded entertainment, direct sales, programmatic and commerce. Reynolds previously served as the chief revenue officer consultant at Well+Good and before that, worked as the president of revenue at Nylon magazine.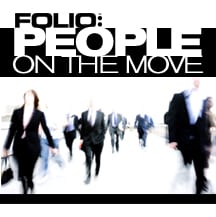 Governing tapped Candice Norwood as its web producer and writer. She formerly served as web producer for Politico Pro.
Politico's transportation reporter Lauren Gardner is moving over to the new vertical Politico Pro Canada. Gardner had been on the Pro Transportation team for three years and will work with newly hired Canadian Press Washington correspondent Alex Panetta to help launch the vertical.
Gersh Kuntzman started as editor-in-chief of Streetsblog NYC and Streetsblog USA this week. Kuntzman has worked at several community publications, including The Brooklyn Paper and at city tabloids, like the New York Post and the Daily News.
Former senior news editor at Elite Daily, Alexandra Svokos, started as news editor at Bustle, which acquired Elite Daily at the start of 2017.
Grace Donnelly was promoted from data reporter to associate editor at Fortune Magazine. She will be tasked with covering the food and beverage industry and the cannabis economy.
Vice News tapped Bloomberg News reporter Emma Ockerman as its new general assignment reporter. While at Bloomberg, Ockerman covered health care and insurance markets for the Health team and U.S. equities for the First Word team.