National Geographic Nears Subscription Deal with Apple

Subscription model will yield "volumes of data" on iPad users.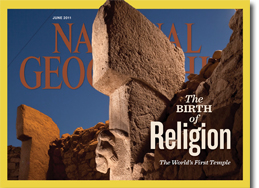 National Geographic will have a subscription deal with Apple in place "in the next couple of weeks," president of publishing Declan Moore tells FOLIO:. The initial subscription plans will be for National Geographic and National Geographic for Kids, with National Geographic Traveler to follow soon after.
A subscription model will allow the brand to start addressing some of the audience usage questions coming from internally and from advertisers, according to Moore. "What we're wrestling with at the moment is getting good, accurate tracking information on where people are spending time with the products," says Moore. "When we have a subscription model, we'll have volumes of data. Right now we're dealing with a small data set based on single copy sales, so making inferences is tricky. It's hard to pin down so many different constituent groups. Some just like content they see in the magazine, others like dynamic illustrations and video."
National Geographic currently offers 36 apps including magazine apps but also one-offs such as the National Geographic World Atlas, which remains one of the brand's biggest sellers, according to Moore. During the week of May 16, National Geographic held the number one position in three different iTunes App Store categories including the travel category for "50 Places of a Lifetime: The World's Greatest Destinations by National Geographic Traveler," the photography category with "50 Greatest Photographs of National Geographic" (which was #1 again last week when NGM offered a price promotion in honor of being named Magazine of the Year), and the reference category with the National Geographic World Atlas.
"There is a lot of talk about half-life of apps and what the sales curve is going to look like," says Moore. "You can get a lot of hoopla with an app in the beginning that quickly tails off but I don't think we've even hit the half life for the Atlas app yet."
The June app for National Geographic implemented several new dynamic publishing functions including a live Twitter feed [@NatGeoMag], a Daily News Gallery and a selection of the best user generated photographs submitted to the magazine's 'Your Shot' Web feature.
Meet the Author
---