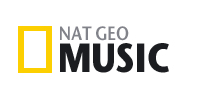 The National Geographic Society announced today that it will launch a full-service record label, Nat Geo Music—which also serves as the music division the company established in 2007.
The label will "record, release and promote modern music from around the globe" from a variety of artists and genres, the company said, and be distributed globally through various distribution partnerships.
Mat Whittington, a former record executive and concert promoter, has been tapped to head up the label, reporting to National Geographic Entertainment president David Beal.
"Despite the challenging climate, there is an enormous appetite for music," Whittington said in a release. "And we know that the National Geographic brand can deliver amazing new artists to this global audience."
The appetite for recorded music in the U.S., however, is shrinking. According to Nielsen Soundscan, which tracks retail sales data, album sales were down 14 percent in 2008. Music sales worldwide didn't fare much better, falling about 7 percent, according to the International Federation of the Phonographic Industry. (Digital music downloads did grow last year, but at a slower rate than 2007.)
National Geographic's flagship magazine, meanwhile, saw ad pages fall 6.5 percent, according to the Publishers Information Bureau. (Ad pages for National Geographic Adventure and Kids fell 0.8 and 21.6 percent, respectively; National Geographic Traveler posted a 3.1 percent ad page gain.