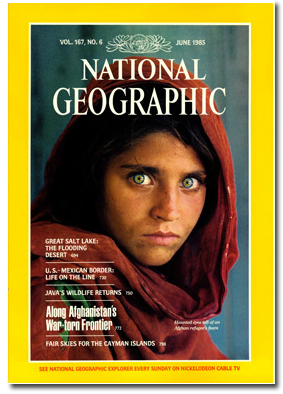 National Geographic will debut its version of the content archive this spring. Positioned as a resource for libraries and researchers, the National Geographic Magazine Archive will includes every issue of the publication from 1888 to 1994 (such as the June 1985 issue, pictured).
Nat Geo partners with Gale, a division of learning solution provider Cengage, which will host the online archive. The archive will be fully searchable, according to a company press statement, and will include over 100 years of article content and photography from the magazine.
The collection will house over 100,000 magazine pages, in addition to maps printed in-book. It's available for purchase through Gale for a one-time fee, and hosting fees are charged annually. Pricing is based on the type and size of the buying institution, according to Gale's website.
Repurposing archived content into searchable online databases is becoming an industry standard as of late. Vogue launched its content archive in late 2011, with annual subscriptions set for $1,575. Playboy also released an HTML archive in the last year, available for monthly and annual subscriptions; Rolling Stone positions its archive as a value add for subscribers, with free access for its paying readers.