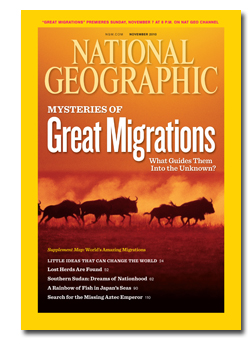 One week after John Q. Griffin announced that he is retiring as executive vice president of the National Geographic Society and president of its publishing unit, board of trustees chairman Gilbert M. Grosvenor says he is stepping down as chairman at the end of the year.
Society president and CEO John M. Fahey—who served as chairman, president and CEO of Time Life Inc. before joining the Society in 1996—will take over as chairman upon Grosvenor's departure. Global Media Group president and CEO Tim Kelly will take on the added responsibility of president of the Society.
As a result of last week's announcement concerning Griffin, the Society said Declan Moore, who most recently served as international publisher of National Geographic magazines, would replace Griffin. Also, Claudia Malley, who has overseen National Geographic's publishing sales and marketing in the U.S., was promoted to executive vice president and worldwide publisher for National Geographic Global Media.