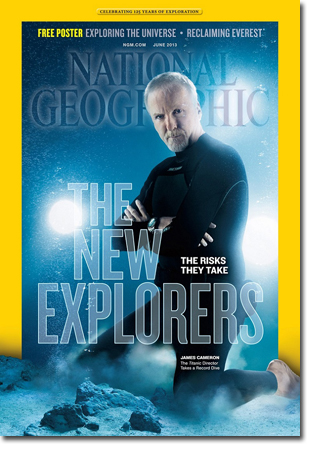 Lauded for its digital content recently, National Geographic is taking steps to sync that award-winning multimedia content across all channels. 
The magazine has named Chris Johns executive vice president and group editorial director, in addition to continuing his role as editor in chief-a position he's held since 2005. Johns will assume editorial management of Nat Geo print, digital and video content across distribution channels. He'll continue to report directly to Declan Moore, president of Publishing and Travel for National Geographic.
"This is the latest iteration of an integration move we started maybe 6 months ago," Moore says. "We did have a completely separate digital media group, but as we create digital assets and stories across many platforms, it's become necessary to put all of it under one leadership."
Moore says the ultimate goal of the change is to increase publication frequency.
National Geographic's integration follows similar unifications elsewhere in the organization. It's Kids, Travel and News groups have each meshed print, digital and video production recently, while initiatives to align sales and marketing efforts across platforms have been ongoing for several years.
The changes stretch back to 2009—when the National Geographic Society restructured it's sales operations to de-emphasize individual products—and continued through the beginning of this year—when its corporate and consumer marketing divisions were merged—before yesterday's announcement.
"At every turn, we're looking at how you create stories and how you tell those stories across platforms," Moore says. "We're looking at the customer journey in totality, not just in isolation."
National Geographic also added three new staffers—Matt Mansfield, executive editor of digital content; Keith Jenkins, director of photography; Mike Schmidt, multimedia director—and made another internal promotion—Sarah Leen, also named director of photography—as part of the reorganization.
To stay updated on the latest FOLIO: news, become a Facebook fan and follow us on Twitter!