NatGeo Partners with IDG Subsidiary for Taiwan Edition

Second international launch for the magazine since April.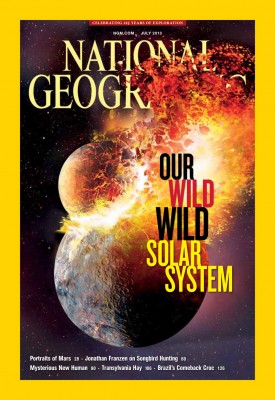 National Geographic is expanding its relationship with IDG's Taiwanese subsidiary, Boulder Publishing, launching a local-language edition of its magazine.
Boulder, acquired by IDG earlier this year, has worked with National Geographic since 2010, publishing 70 books in Taiwan since then.
The new edition—available in print and for iOS devices—is expected to launch in September with Yungshih Lee, founder of Boulder, serving as editor-in-chief. Content and layout will "closely follow" the English-language edition, but will feature "some local content," according to a release by National Geographic. Initial print circulation will be around 80,000.
"Boulder Publishing has been a strong partner for National Geographic in Taiwan with our book properties, and through this expanded relationship with IDG and Boulder Publishing, we are pleased to be able to bring our flagship magazine to Taiwan," says Terry Adamson, executive vice president of the National Geographic Society, in a statement. "We are especially excited to work with them to produce an electronic edition of the magazine, which will be available for our readers in Taiwan and Hong Kong for the first time."
While National Geographic already produces a Chinese-language edition, it is not exclusive to the Taiwanese market. The launch is the magazine's 39th local-language edition.
The move follows a recent emphasis on international publishing by National Geographic. A Ukranian edition debuted in April, shortly after Yulia Boyle was promoted to Senior Vice President of International Publishing at the organization.
"Led by the extension of National Geographic magazine into 37 local-language editions, the [National Geographic] Society's international footprint has been a remarkable feature of growth and profit over the past dozen years," Adamson and Declan Moore, president of publishing and travel, said in a statement at the time of Boyle's promotion. "We see [a] wonderful opportunity for the Society's continued growth in publishing and its digital offshoots in many markets around the world."
To stay updated on the latest FOLIO: news, become a Facebook fan and follow us on Twitter!
Meet the Author
---