Music Site Pitchfork Launches Print Mag

High production value quarterly will have initial distribution of 10,000.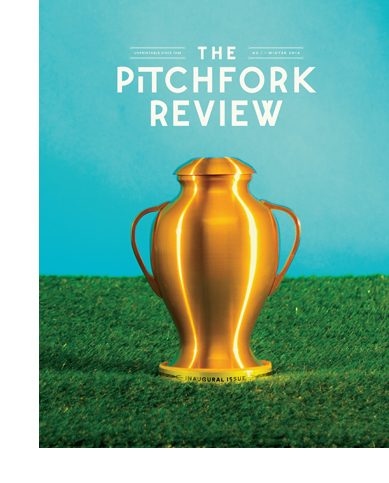 With 5 million monthly uniques and an 84 percent repeat rate of the site's 13 million visits, Pitchfork is hoping those numbers will translate to a sizable print-buying audience. The company is set to launch a quarterly magazine in December called the Pitchfork Review.
While the print market has been particularly unkind to the independent music magazine category, with only a few left standing, Pitchfork is modeling its publication after the small-batch, high-production value magazines appealing to an audience looking for a title with coffee-table cache and longevity.
The magazine will have an initial print run of 10,000 copies and will be available in select retail outlets and online. A year's subscription is at an introductory price of $44.99 and will bump up to $49.99 after December 15. Single copies are $19.96 (corresponding to the year Pitchfork was founded).
The magazine will be 8 x 10.25 and perfect-bound—the first issue is just under 170 pages, with future issues ranging between 150 and 200 pages—and will carry a single sponsor. Sneaker company Converse is the first year's sponsor.
All of these elements—the limited run, the high production, the single sponsor—combine to allow for maximum creativity, says Pitchfork Media president Chris Kaskie. "We're keeping the specialized nature of the product while building something sustainable, which allows us to be as creatively and editorially indulgent as we want to be."
In a sense, Pitchfork has been looking for ways to slow down its content distribution strategy. The site, which has a daily content frequency, launched Pitchfork Weekly, an app that collects content from the site in a weekly format and now is offering a quarterly print publication that has a much longer shelf life.
"It's the idea that things online might feel more passing. Even though [that content] will always be there, we're thinking about ways to give it longer legs," says Kaskie. "Our audience is defined by collecting and valuing things that are well-made. From a print standpoint, we wanted to take some of what we've done online and celebrate the idea of something that is collectible."
Each issue, he says, will have about two-thirds original content and one-third repurposed, but expanded, content from the website.
Meet the Author
---