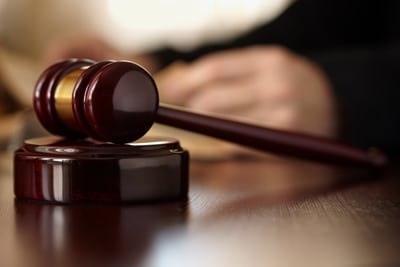 The New York Attorney General's office, along with the Attorneys General of Oregon, Minnesota, Missouri and Texas, have filed a lawsuit against Orbital Publishing Group, Inc.—a periodical subscription agency—and a number of other related businesses for mailing millions of allegedly misleading subscription and renewal notices. The notices were being sent without the permission or knowledge of publishers.
At least 44 publications were used in the scheme, according to the suit. Customers receiving the notices were being told they were getting the lowest possible rates when in fact Orbital and a network of other entities were often charging more than double the subscription price.
"It is illegal under New York law to trade on the name of reputable publications and use deceptive advertising to trick consumers into overpaying for goods and services," says New York Attorney General Eric Schneiderman. "New York is home to the largest media market in the country and serves as headquarters to many of our nation's most important newspapers and magazines. My office will work hard to protect New Yorkers from swindlers and to protect the business of reputable companies who play by the rules."
The suit alleges that Orbital and a group of other companies have been sending illegal solicitation notices as far back as 2010. Orbital and its principal, Laura Lovrien, were named in a similar suit brought by Wisconsin AG J.B. Van Hollen in late 2014. Lydia Pugsley, alleged owner of Adept Management, was also named in the New York suit.
The suit charges that the companies sent solicitations without indicating subscription expiration details, so consumers were paying fees without realizing their subscriptions weren't actually up for renewal. Other consumers said they paid for subscriptions they never received.
For their part, publishers had been sending cease and desist letters to the companies. Others ran full-page ads and alerts on their websites to warn customers of the illegal solicitations.
In an affidavit filed as part of the New York lawsuit, Dow Jones said it spent $3.5 million to deal with the scam. Part of that money went toward free subscriptions. American City Business Journals estimates its subscribers collectively lost as much as $120,000 from the scam.
According to court documents, the companies received payments from the customers and then sent checks to the publishers, pocketing the difference. Some Consumer Reports subscribers were being charged $59.95 for a one-year subscription that actually cost $29.95.
Other companies named in the suit are Liberty Publishers Service, Inc., Express Publishers Service, Inc., Associated Publishers Network, Inc., Publishers Payment Processing, Inc., Adept Management, Inc., Customer Access Services, Inc., Consolidated Publishers Exchange, Inc., Magazine Clearing Exchange, Inc., and Henry Cricket Group, LLC.
The publications that Orbital Publishing Group allegedly used to overcharge customers:
1. America Magazine
2. American Association Individual Investor
3. Car & Driver
4. Catholic Digest
5. Country Woman
6. Daily Word
7. Discover
8. Entertainment Weekly
9. Farm Show
10. Forbes
11. Foreign Affairs
12. Harvard Business Review
13. Kiplinger's Personal Finance
14. Mother Earth News
15. National Geographic
16. New York Magazine
17. New York Times
18. Old Cars Weekly
19. People
20. Popular Science
21. Science News
22. Shooting Times
23. Smithsonian
24. Southern Living
25. Sports Illustrated
26. The Atlantic
27. The Economist
28. The Nation
29. The New Yorker
30. The Sun
31. The Wall Street Journal
32. The Word Among Us
33. Time
34. Turkey & Turkey Hunting
35. TV Guide
36. US Catholic
37. W Magazine
38. Woman's World
39. Consumer Reports
40. The Nation
41. Kansas City Star
42. Milwaukee Journal Sentinel
43. Tulsa World
44. Omaha World Herald