MSLO Reorganizes; Millard Out as Co-CEO

Martha Stewart to oversee editorial and creative functions.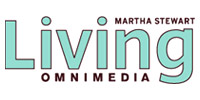 Martha Stewart Living Omnimedia today announced a reorganization of its media division. As a result, Wenda Harris Millard is stepping down from her post as co-CEO.
MSLO does not have plans to replace Millard or name a new co-CEO, the company said.
As part of the reorganization, MSLO founder Martha Stewart will oversee editorial and creative functions while chairman Charles Koppelman will head the company's media division.
Robin Marino, who serves as co-CEO and oversees merchandising, will take on the added responsibility of media division president and CEO, the company said. Marino is expected to join MSLO's board of directors.
"I am very proud of the contributions I've made to MSLO over the past five years, first as a board member and most recently as President of Media and co-CEO," Millard said in a statement. "We've built an agile team and a strong foundation for future growth."
MSLO reported a year-end operating loss of $10.8 million in 2008, compared to a $7.7 million income for 2007. The company's year-end revenues were $284.3 million, down more than 13 percent from $327.9 million the prior year.
Its publishing segment, which includes a books division, reported a $4.5 million operating loss for the fourth quarter 2008, down from a $1.1 million loss during the same period in 2007.
MSLO is expected to announce its first quarter 2009 financial results next week.
Meet the Author
---