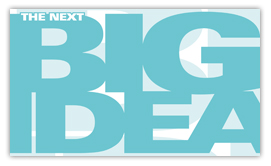 When former Martha Stewart Living Omnimedia CEO Susan Lyne stepped down this June, Slate.com said it was a sign that the "company is doomed."
"The hard truth is that demand for Martha Stewart in all forms—magazines, books, TV shows, Web sites and merchandise—has passed its peak," James Ledbetter wrote.
For FOLIO:'s August issue, I spoke to Wenda Harris Millard who, along with Robin Marino, took over as co-CEO after Lyne resigned. She, of course, disagreed: "Our consumer, her engagement level across all media channels holds."
But as Millard points out, MSLO isn't all about Martha anymore. She says one of the company's main goals this year into next is to grow its Emeril Lagasse brand, which it acquired for $50 million earlier this year. "Emeril is a great fit with our company because he's a lifestyle brand that fits beautifully into our media and merchandising position and strategy," she said. Will Martha make way for more brands in the future? For her sake, let's hope so. As Ledbetter wrote, "How much longer does she want to grace the covers of magazines, whip up meringues on TV and hawk soup in Costco?"
For now, Millard's "big idea" is to bring the media and merchandising arms of the business closer together, a strategy mirrored by the appointment of former media president Millard and former merchandising CEO Marino as co-chief executives.
Judging from the company's second quarter earnings, these two sectors are hardly "doomed." Merchandising revenues rose to $16.2 million in the second quarter this year over $10.4 million in the same period last year. On the media side, Internet and broadcasting revenues each grew by about $1 million (Internet revenues rose from $2.5 to $3.2. million, broadcasting was up from $10.4 million to $11.4 million) while publishing fell slightly—from $47.5 million to $46.3 million—even with Blueprint gone.