MSLO CEO Lisa Gersh to Resign

Transition signals a merchandising expansion plan.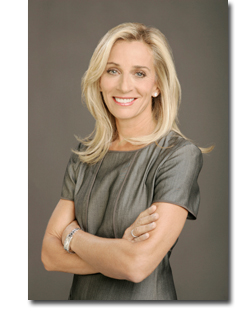 Martha Stewart Living Omnimedia announced this morning that president and CEO Lisa Gersh, after a year and a half on the job, will be stepping down and that the company is already looking for a successor.
A timeframe has not been put on the transition period, according to the announcement, but the changeover is signaling a expanded merchandising strategy.
The company says it plans to expand into new product categories and add new distribution partners both domestically and internationally. In its fourth quarter earnings call, the company reported merchandising revenue will be 15 percent higher than the same period last year with EBITDA margins of 70 percent.
"We are now increasing our capabilities in merchandising and plan to take full advantage of that opportunity for the benefit of our shareholders and all of our partners both at home and abroad," says MSLO founder and non-executive chairman Martha Stewart.
Gersh was the co-founder of Oxygen Media and was president of strategic initiatives for NBC, which acquired Oxygen in 2007, before joining MSLO as president and COO in May 2011.
Gersh's departure also comes about a month after the company announced a significant portfolio realignment which saw the closure of Whole Living magazine and shifting Everyday Food to a 5x Martha Stewart Living supplement. The print changes, along with changes in its broadcast division, are expected to contribute cost savings of approximately $45 million, says the company.
Yet despite those third quarter gains in merchandising and what looks like a reversal of losses in the broadcast division for the period, the publishing segment still suffered a $51 million operating loss in the quarter.
"With the restructuring of the media businesses complete and a strong team leading key financial and corporate functions, the company is on solid footing and positioned for growth," says Gersh in a statement. "There is an exciting future ahead for Martha Stewart Living Omnimedia and I am committed to working with the board to ensure a smooth transition."
Meet the Author
---