MRI Eyes 'Commercial Ratings' for Magazines

Company acquires Starch to develop new metrics for ad effectiveness.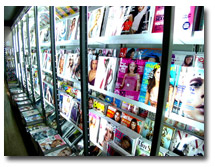 Mediamark Research & Intelligence (MRI) announced today that it will acquire Starch Communications, the companies announced today.
GFK Group owns both MRI and Starch. In the unusual deal, Starch, which provides data on print advertising effectiveness, will become a division of MRI.
MRI says it intends to use the research resources at Starch to expand MRI's Issue Specific Readership Study to include measurement of ad recall and actions taken for ads within specific issues—and, potentially, to develop ad ratings for magazines similar to those for television, something, according to MRI, the industry has been calling for.
MRI's launched its issue specific readership study in 2007. But MRI has never gone beyond audience data before.
According to Brenda White, SVP/director of publishing activation group at Starcom USA, the industry is moving "toward accurate ad ratings measurement—a preferred return on objective and ROI measure for many print advertisers."
Said White: "This brings the buying and selling community closer to a working solution."
But Will It?
There has been much talk—and jockeying—in 2008 among the magazine's industry's various camps to come up with a formula that works. Earlier this month, MRI broadened its weekly issue-specific magazine readership reports to include age data in addition to the gender information it provides.
In March, the Magazine Publishers of America announced a "major initiative" aimed at improving its measurement of magazine audience. The MPA's plan included a proposal for new audience-based metrics that count "exposure," "engagement" and "action-taking" as a result of ad placement.
According to the MPA, "exposure" would include "syndicated issue-by-issue data and key demographics such as age, gender, income, ethnicity and family status." Engagement would be based on issue-by-issue recall measurement for individual ads, while the "action-taking" metrics would be self-reported consumer action numbers—including purchase intent—as well as how many consumers go to an advertiser's dedicated landing page on the Web.
Meet the Author
---