Mr. Magazine Says Now is the 'Best Time' to Launch a Print Magazine

But is it?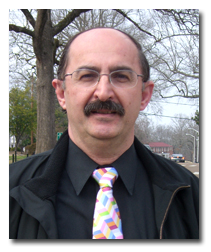 In a recent interview, University of Mississippi professor Samir "Mr. Magazine" Husni—always good for a provocative sound bite—discussed a number of sensitive industry issues, including publishers committing "mass suicide" by prematurely folding titles (read: Hallmark) and the disadvantages of giving away content online.
Yet, despite everything that is "crazy about this industry," Husni considers now "the best time" to launch a print magazine. That's right—now.
"It's going to take one to two years for that magazine to evolve and establish itself. Then you hope in two years, the economy will pick up and you're ready for that marketplace," he said during the interview. "Historically speaking, some of the best magazines in this country were started in the worst of times. Fortune started in the midst of the Depression in 1930; Reader's Digest and Time Magazine in the '20s; Esquire and BusinessWeek in the '30s during the war."
The industry's uptick in new launches of late (including Interview's launch of lifestyle title Modern, Blurt and and the L.A. Times' spin-off LAetcetera) has been tempered by some big losses, like Portfolio, Blender and Best Life.
 
According to Mediafinder, there have been 140 new launches so far this year, and Husni's mrmagazine.com, which tracks month-to-month launches, reports that 167 new magazines in the first quarter of 2009.
Husni said he anticipates half of the 715 new titles launched in 2008 to fold before the end of 2009. He predicts another 700 or 800 magazines to launch in 2009. "It's a cycle," he added.
While Husni has faith in the cyclical nature of the industry, others aren't as optimistic. As Hearst Magazines' Cathie Black told the UK Telegraph in a recent interview: "Do I think 7,500 US magazines–many of them are duplicative–will survive? No."
Meet the Author
---