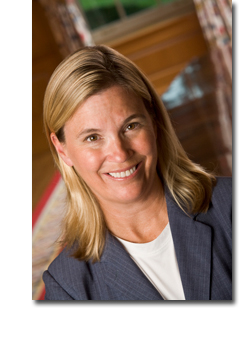 The MPA, the Association of Magazine Media, has selected a new leader after 13 years—Mary Berner will replace outgoing Nina Link as the group's new president and CEO effective September 17.
Most recently, Berner was president and CEO of Reader's Digest Association (RDA), a position she vacated in April 2011. Berner had guided RDA through a pre-packaged bankruptcy, officially emerging from Chapter 11 protection in February 2010.  A year later, she left the company just as it named a new board of directors.
Berner was also a board member of RDA from 2007 to 2011. Under her direction, the company launched 83 websites, and 31 mobile applications; Allrecipes.com expanded into 22 countries, and Reader's Digest Magazine became one of the Kindle's best-selling monthly magazines.
Nina Link, who has been MPA's president and CEO for the last 13 years, announced in June she was stepping down. Her tenure at the top spot with the association was longer than any MPA president in its 93-year history.
In the past, Berner served on the board of MPA—the association includes 225 domestic magazine media companies with more than 1,000 titles, nearly 50 international companies and more than 100 associate members.
"I love a challenge—especially when the facts are on our side—as is the case with the strengths of magazine media," says Berner in a release.  "I'm bullish on the fact that magazine brands offer their consumers and advertisers incredibly powerful and unique value on every platform.  I look forward to working with the MPA board to strongly and loudly push our member organization's agenda forward. The industry deserves nothing less."