MPA Loses Some High-Profile Members—What About ABM?

An association surveys the battlefield, and tries to adjust.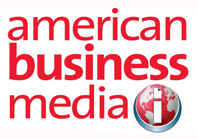 The news that the Magazine Publishers of America cancelled the American Magazine Conference, its signature event, and lost three high-profile members in the same week, got me wondering if other associations—specifically, American Business Media—are feeling the same kind of pressure from their members.
I asked several b-to-b CEOs, as well as ABM CEO Gordon Hughes, what they're hearing. Are big-name b-to-b companies dropping out of ABM? What would happen if Penton Media or Nielsen Business Media or Reed withdrew? Or Advanstar? Or Hanley Wood?
Are dues becoming a luxury these days?
For the most part, I heard continued support for ABM, although there was some criticism that dues are higher than the MPA's. Also, one executive applauded MPA's staff downsizing last fall, contrasting it with a perceived lack of downsizing at ABM.
Hughes said his association saw the economic downturn coming. "We saw it in August," he said. "Actually, we saw it in 2000, when we changed our name."
Starting in October, he said, ABM executives called every member and associate member to make sure that the association's strategic plan was on point (the plan calls for a more global perspective and a focus on digital media, among other things) and to remind members of the value of the association.
"For example, we provide free legal service to our members," Hughes said, citing the example of a publisher that got stiffed on a $21,000 conference contract. "All of the things we're crafting are far more granular. ABM is not taking a cookie-cutter approach to services."
Hughes said the association membership has declined 10 percent to about 310 members and associate members, from 343 last summer. Most of the companies that dropped out were associate members, he said.  
So what about that question of dues? Says one CEO: "I'm not sure why ABM's dues are higher than MPA's. They both seem to do about the same things for their constituencies.  I also think there is lot of talk from both member groups about the value vis-à-vis the cost, particularly during this very tough economy."
Says another: "There's a disconnect in the value of the organization and the dues structure of ABM.  I don't think in these times when revenues are down and our own customers are looking for price cuts that ABM should be immune to market forces."
Hughes says the association is sensitive to its members' plight. "The main change we did this year was if you have a cash-flow problem, we will bill monthly instead of twice per year," he said. He added that the association is telling members it will base dues on the January-to-June 2009 period, in effect providing a discount because revenue for most members is expected to be significantly lower. "We are adjusting to the facts of life," Hughes said.
The current dues level is $1.20 per $1,000 in revenue per year.
I asked Hughes whether ABM would be open to negotiating dues with its members. His response: "We're there for them in the good times, we damn well better be there for them now."
Meet the Author
---