MPA Launches Magazine App Directory

List includes 120 apps from The Atlantic, Wired, BusinessWeek, and more.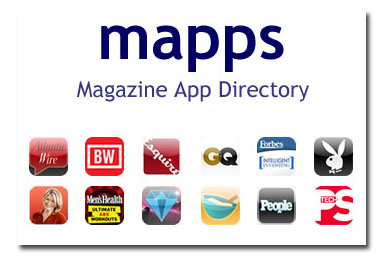 Recognizing the growing interest and development of magazine-related mobile applications by its members, the Magazine Publishers of America this week launched "mapps," a directory of mobile apps produced by magazines and media companies. The launch coincided with the MPA's Magazines 24/7: The E-Reading Revolution conference Thursday.
"As technology advances, devices proliferate and consumer adoption increases, we expect healthy growth in magazine app development, and in turn, in our database," an MPA spokesperson tells FOLIO:.
Currently, the database includes 120 apps with links to download them. Several of the apps are free (Epicurious' "Recipes & Shopping List," Vogue's "Stylist," and several from Hearst's recently launched LMK) while a number are paid. The most costly is the Women's Health "Eat This, Not That!" app at $4.99.
MPA said the directory is growing and will include apps across not only mobile phones but also e-reader devices like the forthcoming Apple iPad.
Meet the Author
---