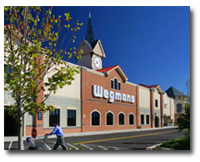 As a part of its ongoing initiative to boost magazine retail sales, the MPA said today that it has partnered with wholesale distributor Harrisburg News on a major Mid-Atlantic-area supermarket newsstand promotion.
From August 14 to September 5, customers at Giant, Weis, Wegmans, Darrenkamps and Mattsons supermarkets in Pennsylvania, New Jersey, Maryland and Virginia, will receive a $2 discount off their next purchase when they buy two or more magazines in a single shopping trip.
The promotion is an expansion of a test that launched last year, where the MPA partnered with Midwest retail chain Meijer to offer customers the same discount. "What we learned from last year is that our offer resonated with consumers," Ken Godshall, MPA's executive vice president of consumer marketing, told FOLIO:. "But what we wanted to do differently was to expand and not offer the promotion in just one supermarket, but to all of the retailers in a given geographical area."
According to Godshall, last year's promotion at Meijer supermarkets resulted in an average sales lift of about 8 percent.
The promotion is being funded by the MPA and a consortium of publishers, including Condé Nast Publications, Hearst Magazines, Meredith Corporation, Reader's Digest Association, Rodale and Time Inc. Planning for the program has involved all four national distributors—Comag Marketing Group, Curtis Circulation Company, Kable Distribution Services and Time/Warner Retail Sales & Marketing—as well as Distribution Services (DSI) and Harrisburg News.
With the theme "Magazines Put the World in Your Hands," the promotion will feature a nine-magazine display at each store's entrance, in-store signage at checkouts and mainline, a feature in the weekly circulars and promotion on supermarket Web sites. The nine titles that will be on the display include Cosmopolitan, Everyday with Rachael Ray, Glamour, In Style, Men's Health, More, O, The Oprah Magazine, People and People StyleWatch.